---
Kuranda, Scenic Rail & Skyrail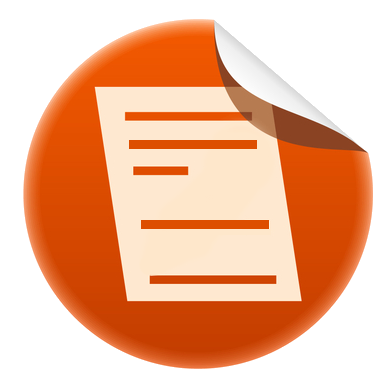 Kuranda Scenic Rail:
This morning our driver will greet you, collect your voucher and issue your Kuranda Boarding Pass. We will then transfer you to Freshwater Station. There is no need to queue as your pre-allocated Train tickets are already on your Boarding Pass.
Once aboard, enjoy this historical rail journey to Kuranda, enjoying breathtaking views across the cane fields of Cairns, to the tropical rainforest of Kuranda.
Kuranda Village:
Upon arrival in Kuranda, it's time to explore this fascinating village. The Heritage Markets operate 7 days a week and are full of colourful and interesting arts and crafts. You might also like to visit Birdworld, the Australian Butterfly Sanctuary or Kuranda Koala Gardens [at own expense]. Your Kuranda Boarding Pass also offers discounted entry into selected Kuranda attractions.
Skyrail Rainforest Cableway:
At the scheduled time, make your way directly to the Skyrail Rainforest Cableway boarding line – there is no need to queue as your tickets are already on your Boarding Pass. Once aboard, be amazed as you journey over and through World Heritage protected Rainforest. Your Boarding Pass is your ticket for this iconic rainforest experience that includes time at both Red Peak and Barron Falls stations, both with spectacular lookouts. Or visit the Rainforest Interpretation Centre. Complimentary guided boardwalk tours are offered throughout the day at Red Peak Station.
After arriving at the Smithfield Skyrail, make yourself known to our Hostess and they will direct you to your coach for the transfer to your accommodation.

7.00am (KQS) - 8.15am (KQS+G)
Hotel Pick-up

8.50am (KQS) 9.50am (KQS+G)
Kuranda Scenic Rail

2.5hrs
approx. free time in Kuranda


1.45pm
Skyrail Rainforest Cableway

3.15pm (KQS) or 4.50pm (KQS+G)
Return Transfer Depart
Dedicated host service.
Individual seating, lounge-style chairs.
Quality refreshments including sparkling Australian wine, beer, orange juice, soft drink, ice water, mocktails, tea, coffee and appetisers and a chilled refresher towel during the journey.
Ambient, historical décor, including timber look flooring, historical photographs and cedar interior.
Kuranda Scenic Railway gift pack including Kuranda Scenic Railway badge, pen, postcard and postage.
Souvenir trip guide
Kuranda, Scenic Rail & Skyrail:
Hotel Pick-up 7:00am
Kuranda Scenic Rail 8:50am
Free time in Kuranda: 2.5hrs approx
Heritage Markets – Daily
Skyrail Rainforest Cableway 1:45pm (Cns only)
Transfer to Hotel at 3.15pm
Kuranda, Scenic Rail & Skyrail (Gold Class):
Hotel Pick-up 8:15am
Kuranda Scenic Rail 9:50am
Free time in Kuranda: 2.5hrs approx
Heritage Markets – Daily
Skyrail Rainforest Cableway 1:45pm (Cns only)
Transfer to Hotel at 4.50pm
Tour Starts: 7:00am (KQS) – 8:15am (KQS+G) Hotel Pick-up
Tour Finishes:  3:15pm (KQS) or 4:50pm (KQS+G) Return Transfers
Disclaimers:
Rates are GST inclusive and in Australia Dollars (AUD)
Family = 2AD + 2CH
Child Rate 4-14yrs inc.
Children 3 years & under travel Free
Down Under Tours  Terms & Conditions    –    Privacy Policy
Your tour was successfully added to the basket. Please note your pickup details below:
Tour Details