---
Cape Tribulation, Daintree & Mossman Tours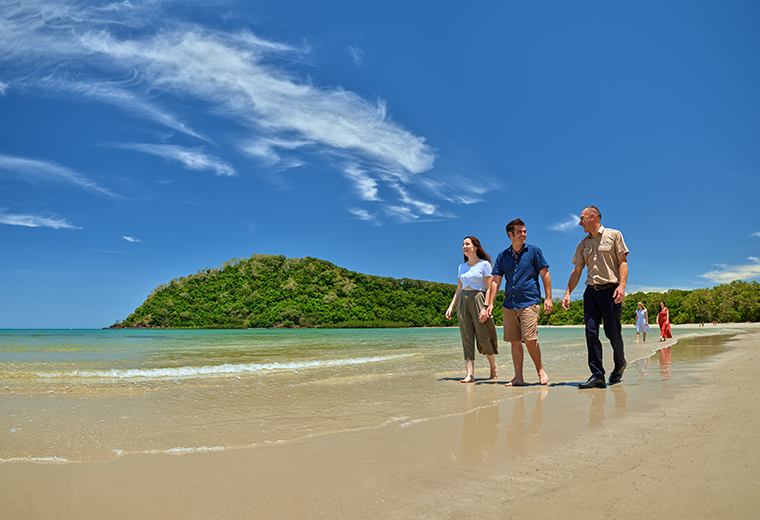 Travel in air-conditioned comfort in your luxury purpose-built vehicle to Cape Tribulation; through some of the oldest rainforest in the world … Included is morning tea and a driver guided walk at Mossman Gorge, a cruise on the Daintree River, delicious tropical BBQ lunch set amongst the rainforest, and a walk on famous Cape Tribulation Beach. Included also is a delicious exotic fruit ice cream cup at the Daintree Ice Cream Company and a photo stop at Alexandra Lookout, before returning home.
---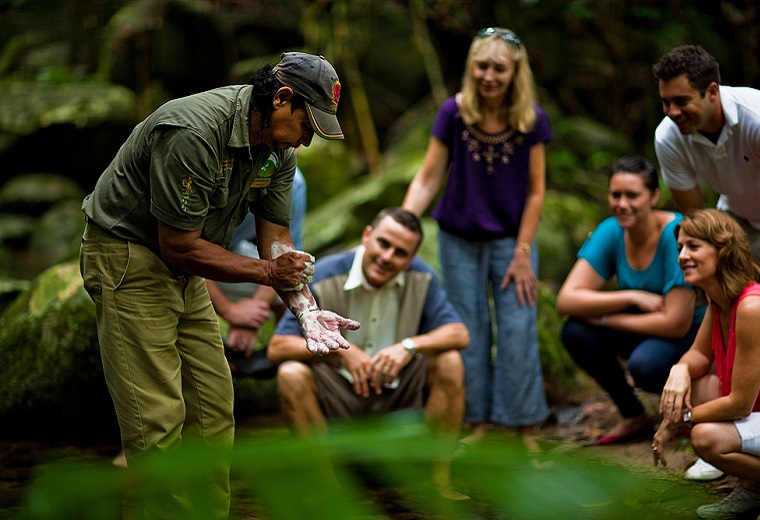 A unique experience awaits today … Join the Dreamtime Gorge Walk at Mossman Gorge, learning of dreamtime legends, bush tucker sources and traditional plant use before tea, damper & question time with your Indigenous guide. Also included is a delicious lunch at The Daintree Teahouse  and an informative cruise on the Daintree River.
---
Cape Tribulation & Daintree Tours 
The Cape Tribulation region in Northern Queensland is known for its picturesque scenery and year-round good weather. Because of this, it is a haven for travellers from around the world. Visitors flock to the region from all corners of the globe to enjoy the relaxed, laid-back atmosphere that the locals know and love.
Situated just north of Cairns, Cape Tribulation offers a welcome escape from the hustle and bustle of city life. Whether you just want to lounge on the beach or would prefer an exciting adventure in the Daintree National Park, you'll find what you are looking for in this beautiful part of the country.
You'll have the opportunity to dine on traditional bush tucker, or you can sample local fare at one of many fine dining restaurants. The Cape Tribulation area truly offers something for everyone to enjoy.
At Down Under Tours, we offer a selection of day tours throughout the region, ranging from relaxing cruises to adventurous walkabouts. Our tour guides are highly knowledgeable about the area, so you'll be amazed by how much you will learn while on your tour. Get in touch with us today to schedule your next holiday in Cape Tribulation and Daintree.