---
School Bus Transport

Are you searching for a bus and driver for your class excursion? 
Down Under Tours is the leading student transport operator in the Cairns region.  The Cairns local education sector is an area that we have been aiding with our bus transport services for over 30 years.
Working with many of the local schools here in the Cairns,  Down Under Tours has been providing student transport solutions for schools camps, educational touring programs and even daily private school bus routes.
With bus transport available for Sporting programs such as CISSA  and school swimming carnivals, camps at Tinaroo or further afield to Chillagoe and Echo Creek.
Do you need reliable bus transport?
At Down Under Tours we are on time, every time!  Our coaches are in place 10 mins prior to booked times to ensure we are ready to go when you are!
We believe preventative maintenance is the key ingredient to reliable coach transport.  With our own fully certified workshop located onsite at our Cairns depot in Portsmith we are able to service all vehicles by a strict preventative maintenance plan to prevent the likelihood of a breakdown.
Are you concerned about your students safety?
Every coach in our fleet is fitted with not only seatbelts but also live GPS Tracking with driver performance monitoring – this ensure our operations team know not only where our coaches are but also how they are being driven. These systems are also an integral tool used in our driver training programs.
We believe 'Our people make the difference'…  Our drivers are all experienced with student bus transport and being Cairns locals know their way around the region.   As part of our Working with Children Policy all drivers working with student groups are required to hold QLD Drivers Authorisations – this includes a full medical and police check. Hold current QLD Blue Cards (working with children check)
Our Cairns coach depot has a wall mounted AlcoMeasure Breathalyser and all our drivers complete compulsory onsite alcohol testing prior to every shift.  This device has instant alerts for our operations team in the event of a positive result.
Is price a concern for your school?
We understand that many of our Cairns local schools are operating on increasingly tight budgets while trying to deliver engaging educational content and programs for their students.
To assist with this,  we  offer competitive rates for local schools and our experienced group reservations team can include advice on how to best manage your transport needs to be as cost efficient as possible.
Modern Coach Transport
Our fleet of modern luxury coaches range in size from 20-seats through to 53-seat vehicles and includes several custom designed wheelchair accessible buses.
Our vehicles feature matched outer livery making it easy for student and teacher recognition on return transfers.
Inside each coach you will be blown away by our interior comfort with leather seats, timber floors,  tinted windows, climate control air-conditioning, clarion sound and guide microphones.
Do you need a quote today ?
We understand the large workload our teachers are dealing with,  which is why we ensure school enquiries are responded to fast!  leaving you to get back to what you do best – caring for our Cairns students!
Contact our experienced groups department to request a quote
Email:  groups@downundertours.com   Ph: (07) 4047 9004
Or submit an enquiry below:
'Our people make the difference'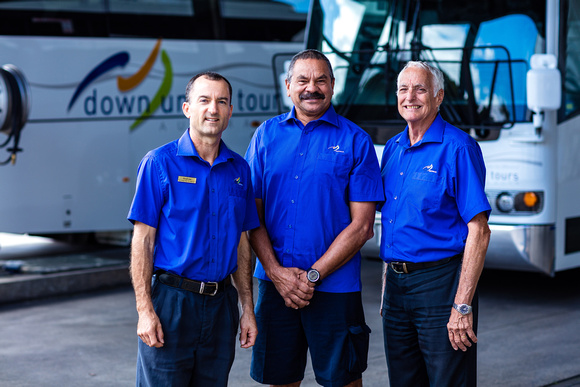 Large 44 – 53 seat coaches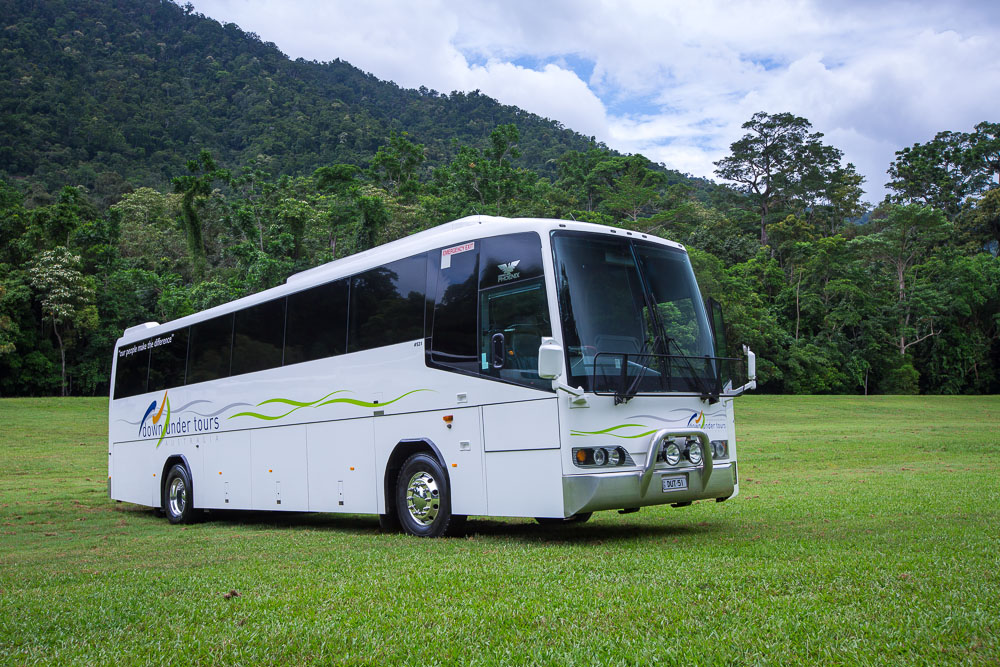 28 seat coaches – 4WD available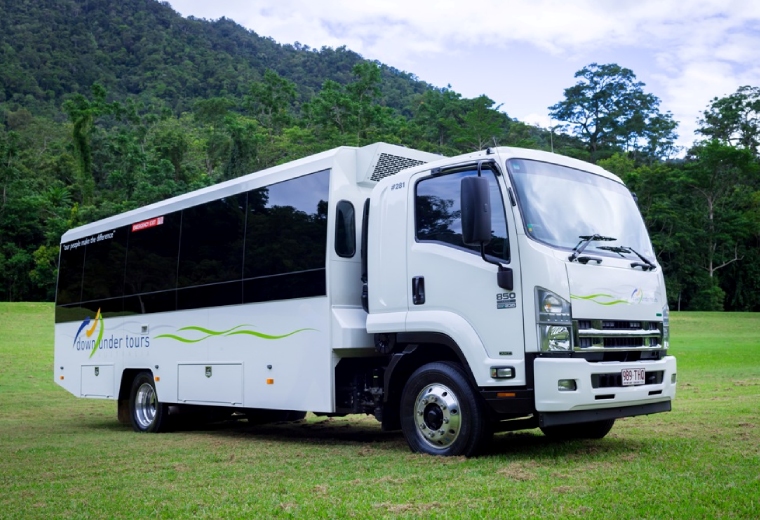 20 – 21 seat Toyota Coasters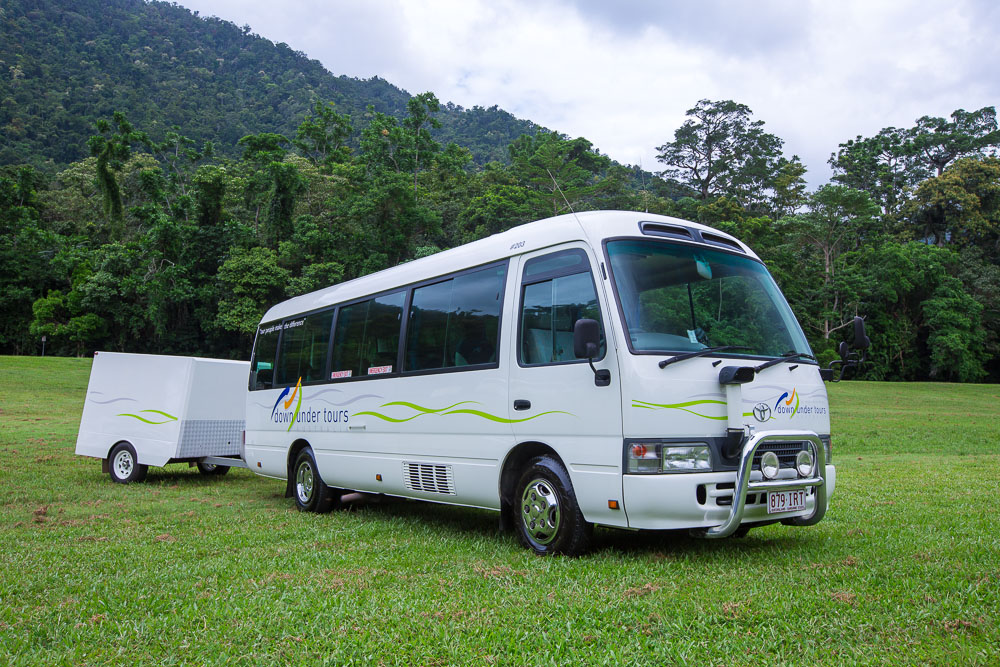 Wheelchair Accessible Coach