---
Daintree Rainforest Tours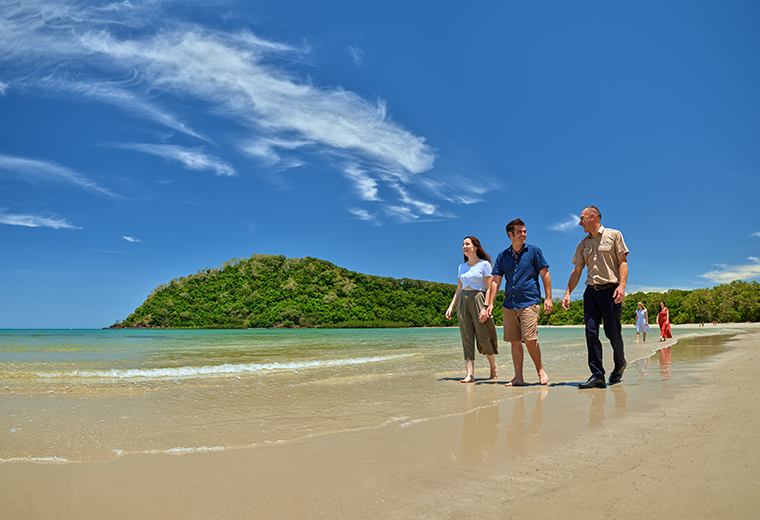 Travel in air-conditioned comfort in your luxury purpose-built vehicle to Cape Tribulation; through some of the oldest rainforest in the world … Included is morning tea and a driver guided walk at Mossman Gorge, a cruise on the Daintree River, delicious tropical BBQ lunch set amongst the rainforest, and a walk on famous Cape Tribulation Beach. Included also is a delicious exotic fruit ice cream cup at the Daintree Ice Cream Company and a photo stop at Alexandra Lookout, before returning home.
---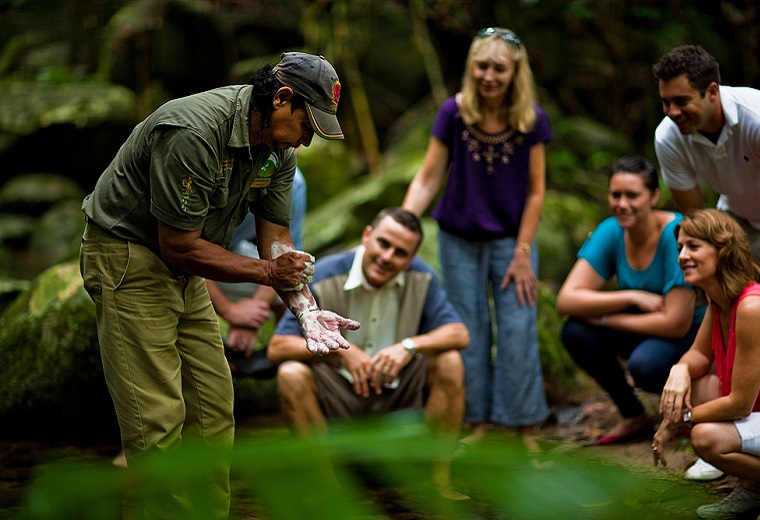 A unique experience awaits today … Join the Dreamtime Gorge Walk at Mossman Gorge, learning of dreamtime legends, bush tucker sources and traditional plant use before tea, damper & question time with your Indigenous guide. Also included is a delicious lunch at The Daintree Teahouse  and an informative cruise on the Daintree River.
---
Daintree Rainforest Tours
Escape to the Daintree region and experience the breath-taking beauty of an ancient World Heritage listed rainforest.
Situated a short one hour drive north of Cairns, the awe-inspiring Daintree Rainforest is one of the oldest living rainforests on planet Earth. In fact, this natural wonder is over one hundred million years old!
As a treasure trove of natural history, the Daintree Rainforest is home to the greatest variety of animal and plant species that are considered threatened or rare.
Almost two-thirds of all bat and butterfly species in Australia and over 400 bird species call the Daintree home. Incredibly, 13 of the bird species that live in the Daintree Rainforest are not found anywhere else in the world.
Take in the Daintree Rainforest's splendour in comfort and style before indulging in a tropical lunch. Walk the famous Cape Tribulation Beach, before you enjoy a delightful afternoon tea at the Mossman Gorge Centre.
Or, learn more about the history of the region with the Dreamtime Gorge Walk at Mossman Gorge with an opportunity to ask your Indigenous guide questions over damper and tea. Experience the Daintree from another perspective on a river cruise, and have lunch at the charming Daintree Teahouse.