---
Kuranda Boarding Pass
Languages Available: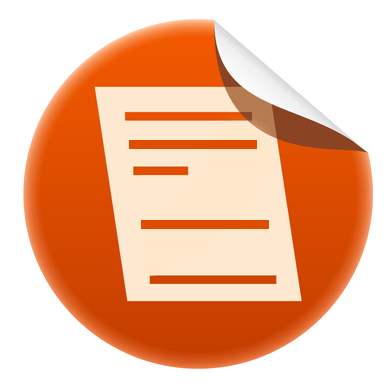 Kuranda Boarding Pass
All Kuranda tours are self-guided. When you see this symbol, a language version of our KBP is available from your driver/guide. This includes your itinerary in written format, with timings to ensure your day runs as efficiently as possible.
Kuranda-Bordkarte:
Bei allen Kuranda-Fahrten handelt es sich um selbstgeführte Touren. Wo dieses Symbol erscheint, ist eine fremdsprachige Version unserer Kuranda-Bordkarte bei Ihrem Fahrer/Tourleiter erhältlich. Hierzu gehört auch Ihr ausführlicher Routenplan mit An- und Abfahrtszeiten in Ihrer gewünschten Sprache sowie nützliche Tipps, wie Sie Ihren Tag optimal gestalten können. Bitte teilen Sie uns bei der Buchung mit, ob Sie eine Kuranda-Bordkarte benötigen.
 
Carte d'embarquement pour Kuranda :
Toutes les visites de Kuranda sont auto-guidées. Quand vous voyez ce symbole, une version dans votre langue de la carte d'embarquement pour Kuranda est disponible auprès de votre chauffeur / guide. Cela inclut votre itinéraire écrit, avec le minutage et des conseils pratiques pour vous assurer que votre journée se déroule le plus efficacement possible dans la langue que vous aurez choisie. Veuillez préciser au moment de la réservation si vous avez besoin d'une carte d'embarquement pour Kuranda.
Tarjeta de embarque para Kuranda:
Todas las excursiones a Kuranda son sin guía. Cuando vea este símbolo, significa que el conductor/guía tiene una versión disponible en idiomas de nuestra tarjeta de embarque para Kuranda. La misma incluye su itinerario en formato escrito (en el idioma que haya escogido), con horarios y consejos prácticos para garantizar que su día transcurre lo más eficientemente posible. Por favor, avise en el momento de realizar la reserva si necesita una tarjeta de embarque para Kuranda.
Carta di imbarco di Kuranda:
Tutti i tour di Kuranda sono autoguidati. Quando viene indicato questo simbolo, significa che è disponibile una versione in lingua della vostra carta di imbarco di Kuranda, presso l'autista/guida. Questo include l'itinerario per iscritto, con orari e suggerimenti utili nella vostra lingua per assicurare che la giornata trascorra il più efficientemente possibile. Vi preghiamo di comunicare al momento della prenotazione se richiedete una carta di imbarco di Kuranda.
キュランダ・ボーディングパス(乗車券)
キュランダ・ツアーはすべてご自身で散策、移動していただくコースとなっております。キュランダ・ボーディングパスの表記があるツアーでは、ドライバー又はガイドより日本語のパスをお受け取りいただけます。ボーディングパスには日程表、所要時間、スムーズに進行するためのコツなどが記されています。
日本語のボーディングパスをご希望される場合は、ご予約の際にお知らせ下さい。
库兰达登乘牌:
所有库兰达观光游均为自游自导型。这个符号表示,您的司机/导游提供中文版的库兰达登乘牌。这将以中文提供书面日程以及时间安排和可心提示,从而确保您的一日游尽可能充实高效。请在观光报名时预订登乘牌。