---
Kuranda, Scenic Rail, Skyrail & Hartley's Crocodiles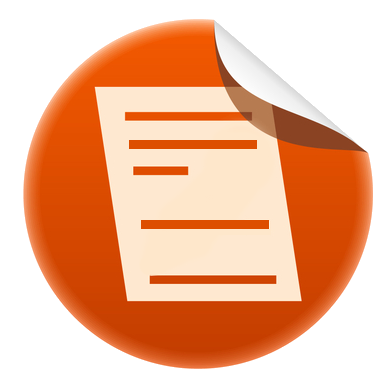 Kuranda Scenic Rail:
This morning our driver will greet you, collect your voucher and issue your Kuranda Boarding Pass. We will then transfer you to Freshwater Station. There is no need to queue as your pre-allocated preferential Train tickets are already on your Boarding Pass.
Once aboard, enjoy this historical rail journey to Kuranda, enjoying breathtaking views across the cane fields of Cairns, to the tropical rainforest of Kuranda.
Kuranda Village:
Upon arrival in Kuranda, you only have limited time to explore this fascinating village – approx. 1hr. The Heritage Markets operate 7 days a week and are full of colourful and interesting arts and crafts.
Skyrail Rainforest Cableway:
At 11.30am, make your way directly to the Skyrail Rainforest Cableway boarding line – there is no need to queue as your tickets are already on your Boarding Pass. Once aboard, be amazed as you journey over and through World Heritage protected Rainforest. Your Boarding Pass is your ticket for this iconic rainforest experience that includes time at both Red Peak and Barron Falls stations, both with spectacular lookouts. Or visit the Rainforest Interpretation Centre. Complimentary guided boardwalk tours are offered throughout the day at Red Peak Station. After arriving at the Smithfield Skyrail Terminal, our coach is waiting to transfer you to Hartley's.
Hartley's Crocodile Adventures:
From Smithfield Terminal, our coach will transfer you to Hartley's Crocodile Adventures – the best place to see crocodiles in North Queensland! There is plenty of free time to explore the park, including the unique eco experience of the Wetlands cruise through the ecologically significant Melaleuca wetlands; the domain of the saltwater crocodile. See the notorious head shake and death roll of a huge crocodile at the Crocodile Attack Show, and the opportunity to hold a crocodile for a photo (at own expense). Also discover the world's most venomous snakes at the Snake Show before your return transfer departs at 4.45pm.
Suggested Itinerary:
2:00pm Snake Show
2:30pm Wetlands Cruise
3:00pm Crocodile Attack Show
4:15pm Cassowary Feeding
4:30pm Koala Feeding
4:45pm Coach transfer to accommodation

7.00am - 8.00am
Hotel Pick-up

8.50am
Kuranda Scenic Rail

10.25
Kuranda Village - Approx. 1hr free time

11.30am
Skyrail Rainforest Cableway

12:40pm
Transfer from Smithfield Terminal to Hartley's

1.20pm
Hartley's Crocodile Adventures

4.45pm
Hotel Transfer Departs
Hotel Pick-up: 7:00am Cairns – 8:00am Cairns Beaches
Kuranda Scenic Rail 8:50am
Arrive in Kuranda – Free time 1hr approx
Skyrail Rainforest Cableway 11:30am
Hartley's Crocodile Adventures 1:20pm
Coach departs for Cairns 4:45pm
Tour Starts: 7:00am – 8:00am Hotel Pick-ups
Tour Finishes: Returns to Cairns 5:30pm approx
Down Under Tours Terms and Conditions – Terms & Conditions
Child rate 4-14 years inclusive
Children 3 years & under travel free
Family = 2A + 2C
Rates are GST inclusive and in Australian Dollars
Skyrail Closure - 8th of May to 4th of June 2017
If travelling between 8th of May and 4th of June 2017 select the alternative tour for the Skyrail closure and coach alternative.
Look At Alternative
Your tour was successfully added to the basket. Please note your pickup details below:
Tour Details