---
Scenic Rail, Kuranda & Tablelands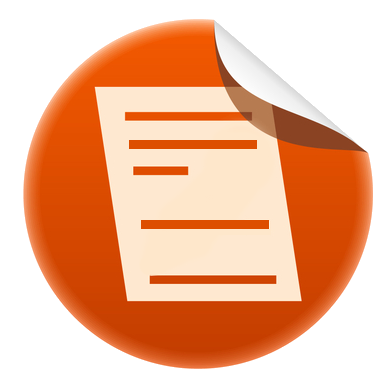 Self Drive or Transfer Options Available.
Operates:
Wednesday 4th November
Wednesday 11th November
Wednesday 18th November
Visit Kuranda, the Village in the Rainforest, and explore iconic locations on the Atherton Tablelands on this unique day tour!
Kuranda Scenic Rail:
Journey through ancient tropical rainforest of the Barron Gorge National Park on the historic Kuranda Scenic Rail. Rising from sea level to 328m, this hand-built rail experience  traverses the rainforest mountain, passing waterfalls, travelling across bridges and through tunnels constructed between 1886 to 1891. A short stop at Barron Falls Lookout offers spectacular views of Barron Falls and the valley.
Your pre-allocated tickets are on your Kuranda Boarding Pass issued by our driver at the beginning of your day will allow you to board and take your seat without queuing.
Kuranda Village:
Upon arrival in Kuranda, you have 1 hour free time to explore this fascinating village. The Heritage Markets operate 7 days a week and are full of colourful and interesting arts and crafts. You might also like to visit Birdworld, the Australian Butterfly Sanctuary or Kuranda Koala Gardens [at own expense]. Your Kuranda Boarding Pass also offers discounted entry into selected Kuranda attractions, as well a map to find your way around.
Luxury Coach Transfer
Meet our friendly driver at the designated location & time to board our coach for the Tablelands portion of the day.
Termite Fruit & Veg Farm
First is a short stop at Termite Fruit & Veg Farm; a local farm where you have the opportunity to purchase some of the local fresh fruit, coffee, jams and honey.
Skybury Tropical Plantation
Visit Skybury Tropical Plantation & Cafe with amazing vistas across the scenic Tablelands and fields. You can purchase lunch here [OWN EXPENSE] and take in the views, as well as peruse the local items in their shop and learn about the produce they grow. The sandy soils and subtropical climate are perfect for growing coffee and red papaya here which Skybury are known for.
Mt Uncle Distillery
Mount Uncle Distillery is North Queensland's first distillery famous for its award winning spirits and liqueurs including gin, vodka, rum and more. Passengers over the age of 18 years will receive 2 sample tasting of their spirits or liqueurs.
From here, return on coach to where your day began.
You can choose to book this tour with Hotel Transfers from/to Cairns City, or if you have your own car, select our Self Drive option and park at Freshwater Train Station.

7:00am
Cairns Hotel Pick-ups
(approx)

8:50am
Kuranda Scenic Rail

1 hr
approx. free time in Kuranda

11:30am
Board Coach at designated location

10min
Termite Fruit & Veg

12:30pm
Skybury Tropical Plantation
1 hr. Lunch at own expense.

2:00pm
Mt Uncle Distillery
45min. 2 samples included for 18+ yrs.


4:30pm
Return to Cairns Hotel
(approx)
All Tour Options Include:
8:50am Kuranda Scenic Rail
1 hr free time in Kuranda Village
11:30am Luxury Coach Transfer
Experienced Guide from Kuranda around the Tablelands
Termite Fruit & Veg Farm
Skybury Tropical Plantation & Cafe
Mt Uncle Distillery – 18+ passengers receive 2 samples
Options including Transfers from Cairns will receive a pickup and drop-off service from selected Cairns City Hotels.
Self Drive to Freshwater Station options will have passengers park at Freshwater Station and meet our representative to receive their Kuranda Boarding Pass, as well as a coach transfer to return to their parked car at the end of the day.
This Tour Operates:
November: Monday, Wednesday & Friday (except Fri 6th Nov)
Includes Transfers from Cairns:
Pickups start from 7am, return to hotel approx 4:30pm
Self Drive to Freshwater Station:
Arrive at Freshwater Station by 8:30am, return to Freshwater Station approx 4:00pm
Disclaimers:
This tour is currently available for Sept, Oct & Nov as indicated 2020 due to Skyrail Rainforest Cableway closure.
Rates are GST inclusive and in Australia Dollars (AUD)
Family = 2AD + 2CH
Child Rate 4-14yrs inc.
Children 3 years & under travel Free
Transfers only available from Cairns City – NOT available from Northern Beaches or Port Douglas.
Kuranda Boarding Pass only available in English.
As per Australian Law, only passengers over the age of 18 years will receive samples at Mt Uncle Distillery.
Down Under Tours  Terms & Conditions    –    Privacy Policy
Your tour was successfully added to the basket. Please note your pickup details below:
Tour Details
You might also like...