---
Kuranda Day Tours – Skyrail Closure
An error occured while loading prices and therefore prices will not be shown. You can try reloading the page to attempt to resolve this issue or trying again in a few minutes.
You can also safely continue to browse as this error only effects the display of prices. Should have any questions regarding prices you can instead contact Reservations on +617 4047 9097, email res@downundertours.com or alternatively download a copy of our brochure (see the top of the page)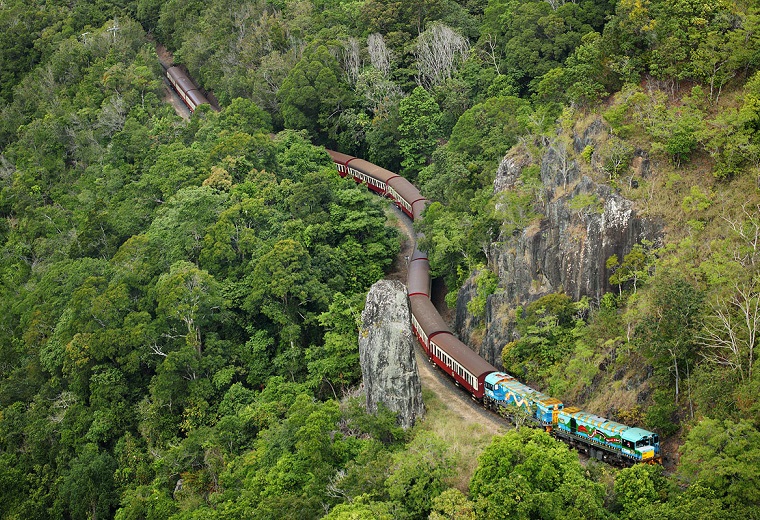 Sit back and relax on the famous Kuranda Scenic Rail journey to Kuranda; the village in the rainforest. Take in the spectacular views as you wind your way up to quaint village of Kuranda. There is plenty of time to explore, including the Heritage Markets which operate daily. Coach Transfer included. Self Drive or Transfers from Cairns available.
Please note this product is currently not available.
---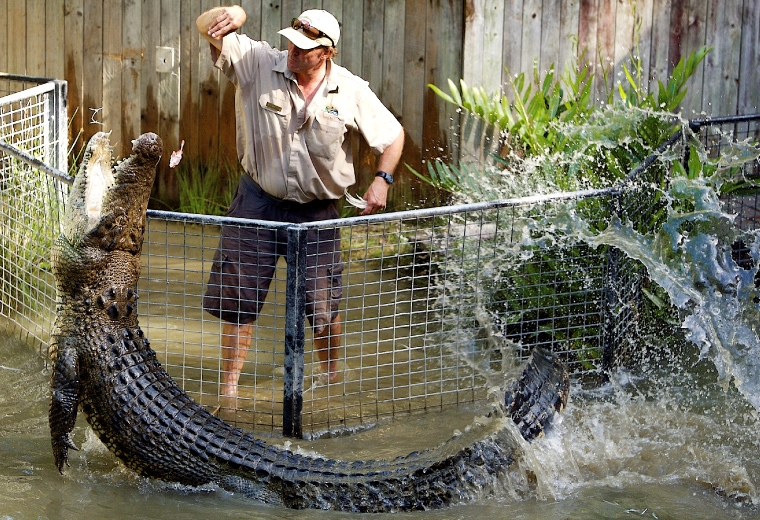 Our Kuranda Boarding Pass offers pre-allocated preferential seating on the famous Kuranda Scenic Rail for the journey to Kuranda, enjoying limited free time in Kuranda. Avoid the ticketing lines and board the Skyrail Rainforest Cableway, providing you with spectacular views of the World Heritage rainforest. Our coach will then transfer you to Hartley's Crocodile Adventures – the best place to see crocodiles in TNQ! Time is allowed to explore this wonderful park
---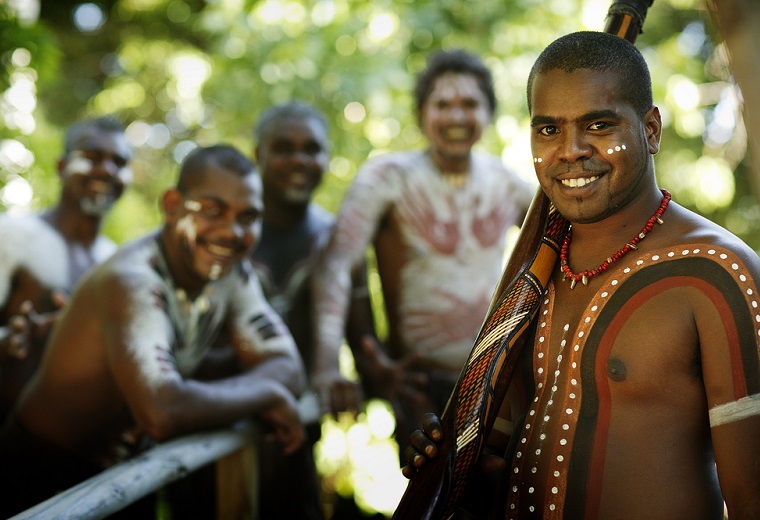 Your tour today offers the wonders of the rainforest, as well as our unique indigenous culture. Enjoy the many attractions of this fascinating park. Glide over and through the World Heritage rainforest with Skyrail Rainforest Cableway, before free time in Kuranda. Use your Kuranda Boarding Pass to gain discounted entry to selected Kuranda attractions. Travelling with Down Under Tours ensures preferential seating on the Kuranda Scenic Railway. This spectacular journey offers wonderful views as you wind your way to Kuranda, over bridges & through tunnels.
---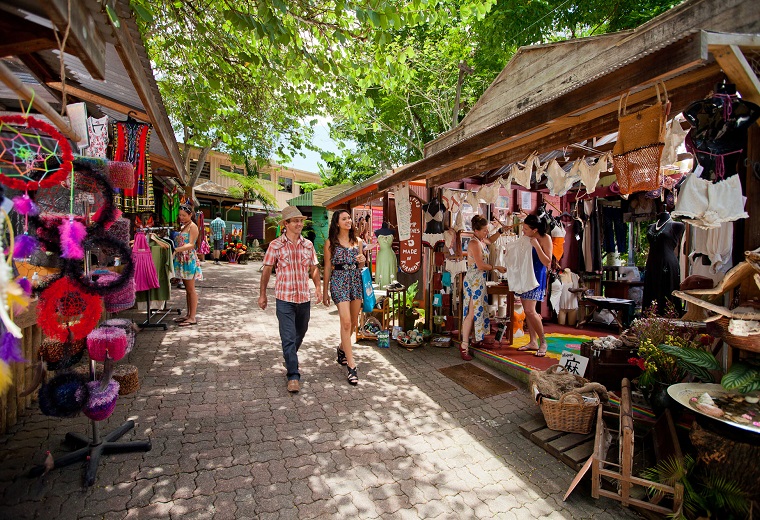 A great option for those passengers with their own car, self drive to the Smithfield Skyrail terminal and park your car. Board Skyrail Rainforest Cableway for your journey to Kuranda, where you will enjoy free time. At your allocated time, board the Kuranda Scenic Rail to Freshwater Station where we will collect you for your transfer back to the Smithfield Skyrail terminal where your car is waiting.
---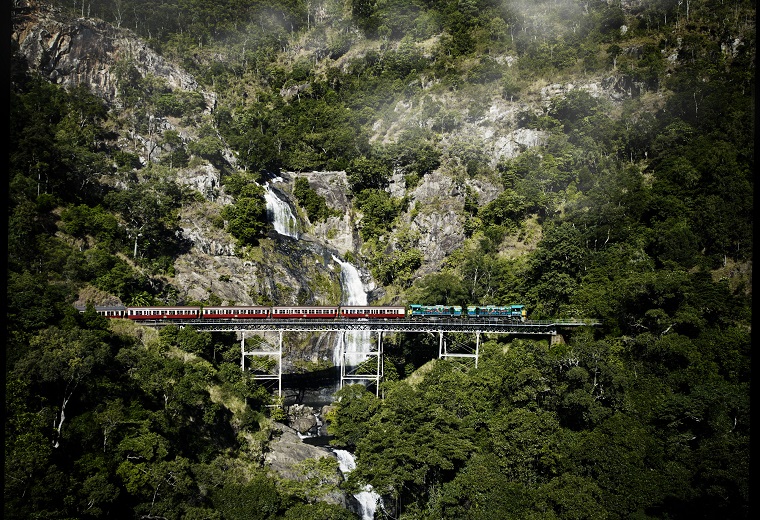 After boarding Skyrail Rainforest Cableway for your journey to Kuranda, be amazed as you travel over and through World Heritage rainforest, enjoying two stops along the way. The Kuranda Boarding Pass offers discounted entry into selected Kuranda attractions as well as a detailed map to help you explore this quaint village. Your pre allocated preferential seating enables you to avoid the lines, before boarding the Kuranda Scenic Rail for this historic journey.
---