---
Palm Cove: Laid Back Village Atmosphere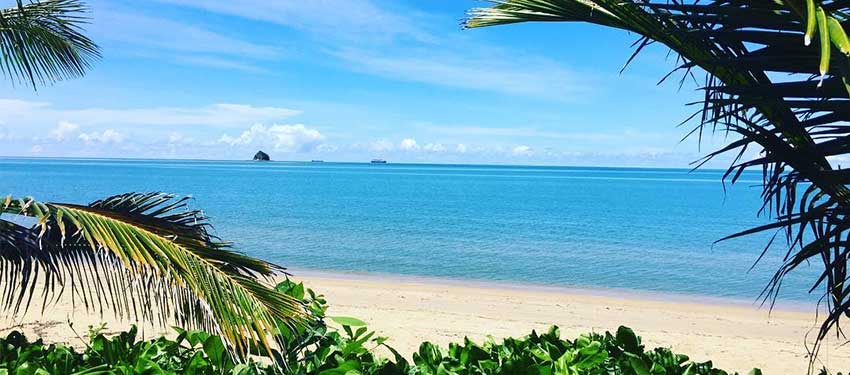 March 7, 2017
Palm Cove is one of Australia's hidden gems. Situated in Tropical North Queensland, less than 25 minutes outside the bustling city of Cairns, you can transport yourself to this tropical paradise where you will find one of the top 10 beaches in the whole of Australia. Relax and unwind as you immerse yourself in the laid back culture of Palm Cove.
A Beautiful Beachside Paradise
The village of Palm Cove is nestled in an idyllic location between the foothills of the rainforest-clad mountains and the shores of the glistening Coral Sea. This quiet and relaxing holiday destination offers a variety of award-winning upmarket boutique hotels, exclusive apartments and holiday homes, which can be enjoyed by families, couples and groups of friends.
Palm Cove has also been named the "Spa Capital of Australia", with a total of 11 different spas where you can relax and be pampered in the beautiful rainforest surroundings. Alternatively, soak up the sun on the pristine white sand beach, which is lined with coconut palms that provide shade whenever you need it.
Shopping and Dining
The Palm Cove community is small and friendly, and the amenities here reflect the village culture. Browse the small art galleries and craft shops at your leisure to choose the perfect souvenirs for friends and family back home. Clothes shopping here is boutique in nature, with a variety of intimate and exclusive stores offering fashion for women, men and children.
The area is famed for its wide range of dining options. 5-star restaurants meet unique, atmospheric cafes, offering the finest cuisine from around the world. Many offer al fresco dining, allowing you to enjoy the tropical climate to the fullest.
Activities
For those looking for a little more adventure, Palm Cove is an ideal destination for water sports. Adrenaline junkies will enjoy the jet skiing, parasailing and kayaking available here, while those who prefer their pursuits a little more traditional can find swimming, sailing and windsurfing on offer.
Palm Cove Jetty is an extremely popular spot for fishing at all times of day and night, and a large variety of fish can be reeled in, including mackerel, stripeys and whiting.
Places to Visit
Palm Cove offers easy access to some of Australia's major tourist attractions. The Skyrail Rainforest Cableway will take you through and over the tropical rainforest, offering breathtaking views on your way to the village of Kuranda. The Australian Armour and Artillery Museum is also close by, which houses exhibits of tanks and armoured vehicles from World War II.
For a fun and educational day out with your whole family, visit Hartley's Crocodile Adventures, an award-winning eco-tourism attraction where you can spot several species of crocodile, as well as many other animals and amphibians in five different wildlife zones.
If you're looking for more things to do in Cairns, like Cape Tribulation Tours, Kuranda Tours, or other Cairns Tours, just click to our home page to start finding your ultimate North Queensland adventure.