---
Australia and New Zealand's most stunning National Parks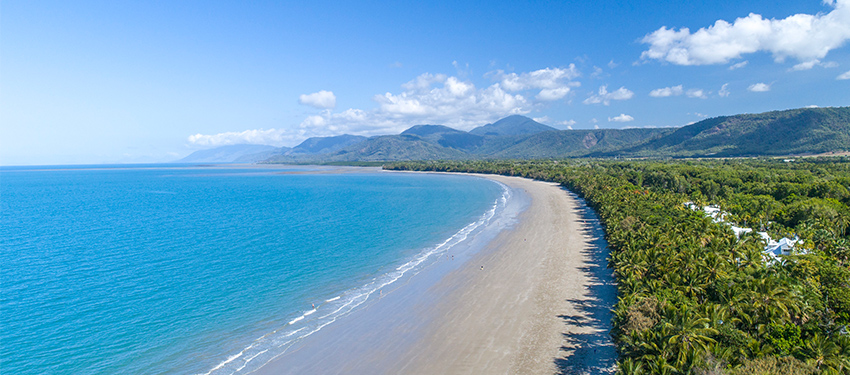 February 10, 2020
There's a huge number of reasons to visit us here at Down Under – the culture, the history, the adventure. But something that's always at the front of our guest's minds is the amazing natural scenery that they'll find themselves in.
From stunning desert plains to bustling rainforests, epic coastlines to sweeping mountain ranges, Australia and New Zealand between them have just about anything you could ask for in the way of natural wonders. We could dedicate a book to exploring all the places of outstanding natural beauty in this part of the world.
Sadly, we only have a short blog post to share it with you, but we've done our best to uncover the very best national parks across the continent, from Australia to New Zealand. If you're planning a trip to see us, these special places make up the key regions that you simply have to visit.
Put on your hiking boots and let's go walkabout!
Kuranda National Park, Aus
Over in Cairns, Kuranda National Park can be visited by foot, scenic rail or from the Skyrail. It's an important wildlife reserve, preserving some of Australia's most untouched rainforest and wilderness. Enjoy the spectacular views and sparkling waterfalls.
Abel Tasman National Park, NZ
While the Abel Tasman is New Zealand's smallest national park, it is one of the most beautiful and easily accessible places to adventure. Situated along the north-west coast of the South Island, the sandy beaches, turquoise waters and stunning hikes attract visitors all year-round – with summer being the most popular. You can explore the park on the water, from the land, or from above – go for a one day Kayak to Insta-popular Split Apple Rock, or if you're keen for more adventure, there's a number of multi-day hiking trails to pick from.
Kakadu National Park, Aus
Kakadu is a popular destination for culture and nature fans alike. Home to 2000 different species, as well as numerous aboriginal rock art paintings and incredible views, Kakuda holds as much significance with aboriginal tribes as it does to today's travellers. It's a timeless space that needs to be protected and appreciated. Watch out for the crocs!
Daintree National Park
View this post on Instagram
The incredible Daintree Rainforest park will provide the setting for a magical adventure through the best of Australia's flora and fauna. The indigenous coastal walks here are a must-do, giving you special insight into the traditional food gathering and hunting methods that tribes have used here for thousands of years.
The Great Barrier Reef
View this post on Instagram
Without a doubt, this glorious reef must be the world's greatest marine park. There are around 1625 species of fish living here in one of the most biodiverse spaces on the planet. Strap on your snorkelling gear and go visit them on one of our many magnificent barrier reef tours.
Uluru-Kata Tjuta National Park
View this post on Instagram
Of course, we couldn't write a piece on national wonders without mentioning the ever-beautiful Uluru and Kata Tjuta. Although you probably know it as Ayers Rock, this icon of our natural heritage is as sacred to the local aboriginal tribes as it is to us. Kata Tjuta has several more astonishing sites for you to explore, including Walpa Gorge and the Valley of the Winds.
Fiordland National Park
Home to the world-famous Milford Sounds, this mountainous park takes the prize for the most dramatic location on this list. The Fiordland's incredible granite peaks rise majestically from the water for a landscape that looks like it was invented for a movie set. Explore the craggy Earl Mountains and the incredible Chasm Walk for some truly wild adventures in New Zealand's wilderness.
Make sure you take a close look at all the incredible natural wonders we have over here in North Queensland and explore them with one of our expert guides. It's simply the best way to experience Australia's unique culture and heritage.