---
Kuranda Railway – A Journey of a lifetime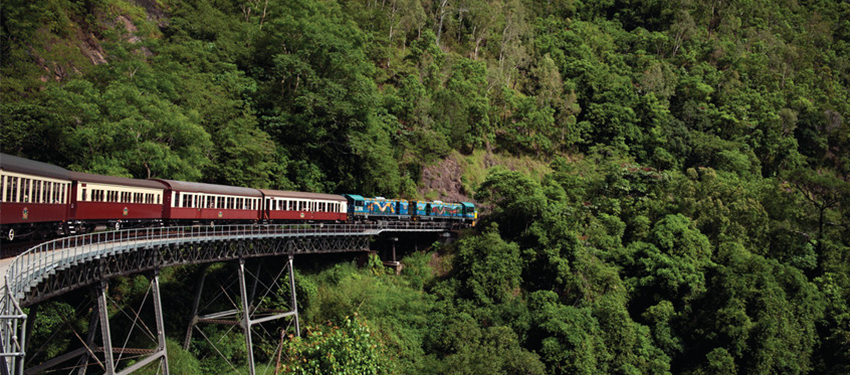 November 2, 2016
When it comes to a hassle free holidays Down Under Tours Australia is first on the list. Their staff are friendly and helpful and everything is taken care of from start to finish. When you are handed your itinerary it contains a map and all boarding passes and tickets you need including coach transfers. The tours are well timed allowing you to see everything you want to without having to rush from one experience to the next.
Once you have chosen your preferred Kuranda Rail travel package, be it Heritage or Gold Class, you then have to decide if you are taking the train both ways or only one way. The train departs from Cairns and Freshwater in the mornings with the return trip from Kuranda in the afternoon. Most people like to combine this experience with Skyrail making the most of a single day. However it is possible to book return trips with Kuranda Scenic Railways.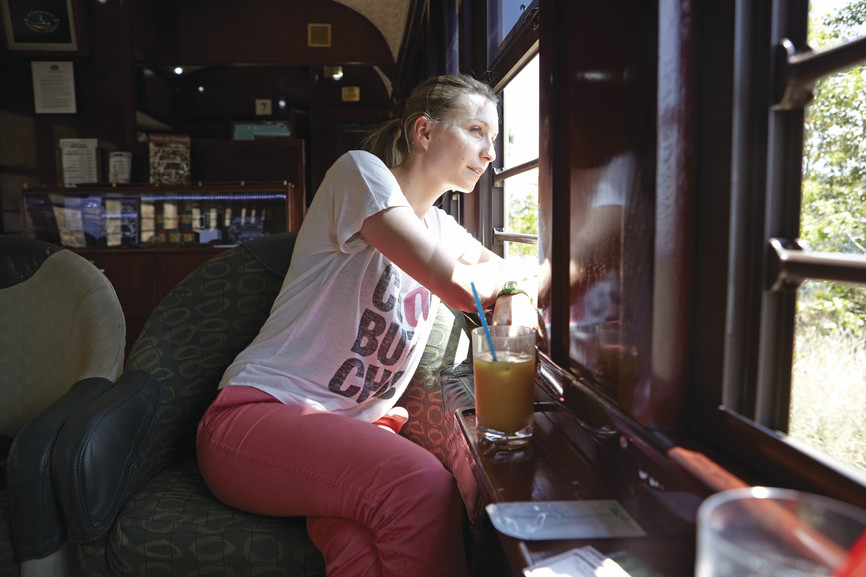 One of the most unique rail experiences in Australia the Kuranda Scenic Rail boasts over 120 years of history. Construction began in 1882 was completed in 1891 and even by today's standards the track is an engineering feat of tremendous magnitude. Hundreds of workers were involved with constructing the 37 bridges, 93 curves and 15 hand dug tunnels which stand as a monument to those who lost their lives during the railway's completion. All of these facts and more are explained during the journey via English commentary as you wind your way through the rainforest. The track is 37 km long with an elevation of 328m from sea level to Kuranda Village.
The surrounding forest is World Heritage listed and is so close you can almost lean out the window and touch it. The train allows for an intimate relationship between sightseers and the rainforest. You can hear the unchallenged sounds of the forest, bird calls, the chirping of insects rustling of leaves and can even smell the earthy scents in the air. The train offers exclusive views of stony creek falls and the Barron Gorge, stopping at the Barron Falls Lookout for photo opportunities. During the wet season the Barron Falls are even more spectacular as they swell with the increased rainfall.
Clocking in at just under two hours, the Kuranda Scenic Rail experience is relaxing and well worth the beautiful views. Down Under Tours ensure that you get the most out of your day by providing a map of Kuranda showing other attractions like the Butterfly sanctuary. Remember to keep a hold of your map as your tickets are attached to it, this saves you having to search through piles of papers to find what you need.
If this adventure sounds like one you would like to experience contact Down Under Tours to book your holiday. Here is what some of Down Under Tours' guests had to say about their Kuranda Rail, train experience:
"A journey of a lifetime. Sensational views of the rainforest and towards the sea and Green Island. Attentive conductors who made sure everyone got a photo if they wanted too. One ticked off the bucket list." (Flordiamyrtle. Florida)