---
5 Fascinating Indigenous Cultures From Around The World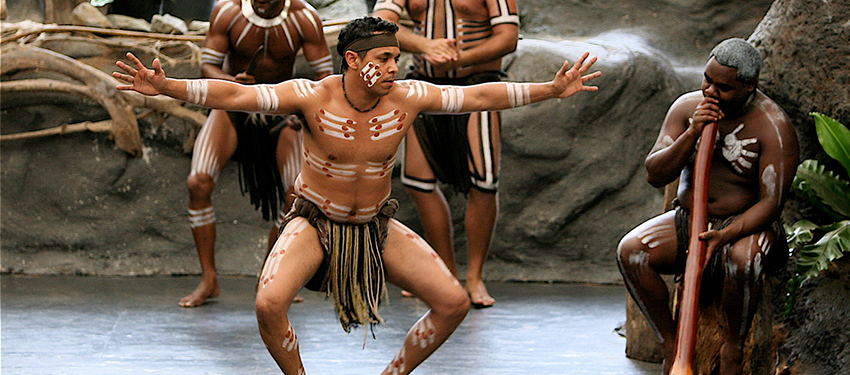 December 30, 2019
Eating great food, seeing new places and snapping up some relax time are all fantastic reasons to take a holiday. But travel is so much more than just an opportunity to indulge. It's also a chance to expand your horizons and learn something new about the world. Whenever we go abroad, we always take some time out to learn a little something about the history of indigenous cultures in the places we visit.
No matter where we go, few subjects are more fascinating than ancient cultures. We've been able to explore thousands of years of history by visiting amazing destinations, from Guatemala to Scotland. It's incredible to see how much of their heritage is alive and well today.
So this week, we're bringing you five of the world's most fascinating ancient cultures. Explore with us on a journey through the history of mankind.
The tribes of Caledonia
You may not have heard of Caledonia or its many tribes – or 'clans' – before now. That's because it's gone by a different name for the last 500 years or so – Scotland. Caledonia was the name given by the Romans to the lands north of Hadrian's Wall around the 2nd Century AD. The ancient clans of Caledonia had existed thousands of years before the arrival of the Romans, however. You can learn all about Scotland's amazing heritage on Haggis Adventures' Highland Fling tour.
View this post on Instagram
Aboriginal culture, Australia 
Much like the Native American civilisations of the U.S. continent, Australian Aboriginal cultures were sophisticated and diverse, with more than 290 languages being spoken across the country. One thing that united them all, though, was a belief in Alcheringa, or Dreamtime. This fascinating concept refers to a realm of the eternal uncreated where magical figures walk the lands. You can learn all about the Aboriginal cultures of North Queensland on our fantastic Aboriginal tours. 
View this post on Instagram
The Ancient civilisations of the Maya
Anyone that's seen El Castillo at Chitzen Itza must surely wonder at the origins of these beautiful and mysterious buildings. The Mayans, as they are now called, had one of the most sophisticated civilizations on earth at the time. It stretched from the south of Mexico down to Guatemala and saw the establishment of some of the world's first complex societies, with technologies that included agriculture and writing. 
View this post on Instagram
The Huli People
Papua New Guinea is a country of massive cultural and biological diversity. Amongst the fascinating things you can find here are the indigenous Huli people, who have thrived on the islands for many thousands of years. Their culture is endlessly fascinating, from their ceremonial rites of passage to their 'unique' approach to law and justice. The Huli have become known for their incredible headdresses and facepaint – a memorable sight for even the most seasoned travellers.
View this post on Instagram
The mysterious Harappa
This fascinating culture appeared around 4500 years ago in the north of India, Pakistan and Afghanistan. As no written records of them remain, very little is known about the Harappan people, who have been named by modern historians after Harappa – the archaeological site at which they were discovered. What we do know, however, is that their civilisation was extremely urbanised and made use of sophisticated technologies such as pottery, mining and metalworking. 
If you'd like to learn more about Australia's indigenous peoples, make sure you check out our range of Aboriginal tours. Don't miss the Dreamtime Gorge Walk which explores the bushcraft and Dreamtime stories of Aboriginal tribes.