---
World's Best Island-Hopping Adventures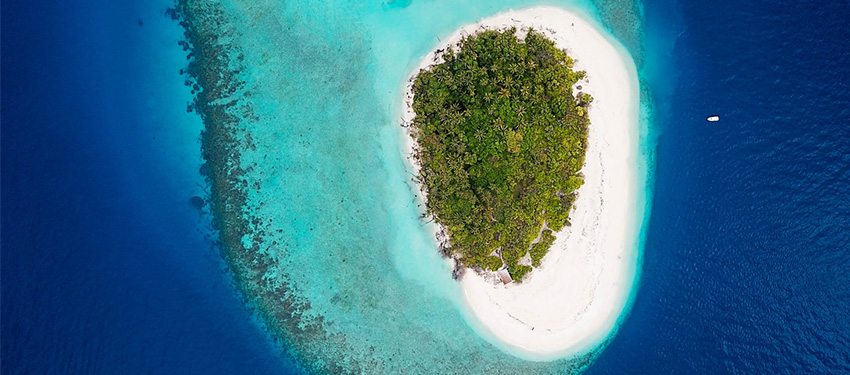 October 2, 2019
When the sun is shining, nothing beats kicking back on a beach with a cold schooner or two. It's even better if that beach happens to be on a tropical island.
However, as you're about to find out, not all island-hopping adventures are about soaking up the sun. Some people leave the mainland to get closer to our underwater ancestors. Some people just like to see new things and meet new people.
Below, we've detailed five epic island-hopping adventures that deserve a spot on your to-do list. Some are close to home, but let's kick off our list with a journey to the other side of the world.
Great Barrier Reef, Australia
How could we talk about island-hopping around the world without giving our home a mention? You might not know this, but over 8,000 islands lie within Australia's maritime borders. The coast of North Queensland is no exception and the Great Barrier Reef has some beautiful places to visit. From Fitzroy Island to Green Island, Lizard Island, Hayman Island and more. 
View this post on Instagram
The Hebrides, Scotland
Most people go island hopping during summer, when the sun illuminates turquoise waters and golden sands in tropical paradises. So, to be a little different, we're kicking our island-hopping checklist off with the Hebrides in Scotland. You'll need to pack winter clothing, but you won't care about the cold when you see the Hebrides.
Visit the Isle of Lewis to view the Callanish Standing Stones, a prehistoric monument that resembles Stonehenge. Alternatively, go and tour the castle at Dun Carloway Broch. Prefer to be closer to the Scottish mainland? There's plenty to see on the Isle of Skye, Mull and Iona, from the setting of popular children's programmes to iconic religious sites.
The Maldives
More than 1,000 reef islands make up the Maldives. Can you imagine the diver's paradise that awaits you there? In between islands, we highly recommend snorkelling or scuba diving so that you can swim with over 700 species of tropical fish in crystal clear waters.
No two Maldivian islands are the same, besides their sandy stretches, reefs and cobalt waters. The people that inhabit these islands can trace their heritage to Africa, South and Southeast Asia and Arabia. As a result, the Maldives are some of the most culturally diverse islands on the planet.
View this post on Instagram
The Mergui Archipelago, Myanmar
Off the southern coast of Myanmar, you'll find the Mergui Archipelago, a splattering of 800 mostly untouched tropical islands. In fact, these islands are so unspoilt by human activity, they've been dubbed "the least visited places on Earth."
But that's just one more reason to pay them a visit.
We should warn you that access to most of these remote islands is prohibited for tourists, but you can book sailing trips from neighbouring countries including Thailand. Turquoise waters, white beaches and even seafaring tribes make the islands of the Mergui Archipelago naturally beautiful and culturally unique.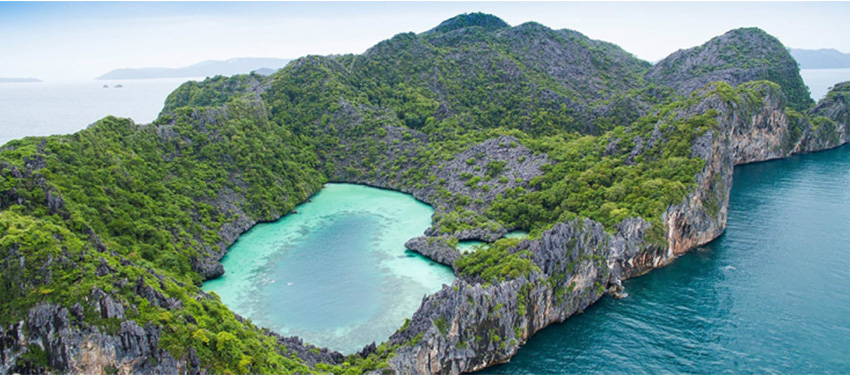 The Bahamas
Who doesn't dream of visiting the Bahamas? These islands are what you might call heaven on Earth. Over 700 Bahamian islands are situated in between the US and Cuba, and each one has something different to offer the island hopper. Whether you're searching for grand hotels and wild nightlife or just a slow-paced island getaway, you'll find it in the Bahamas. The most popular islands for tourists include New Providence, Grand Bahama and the aptly named Paradise Island.
View this post on Instagram
If you're desperate for a little island getaway all of your own, don't forget to take a look at a fantastic Great Barrier Reef adventure today. It's the break you deserve!