---
The Best Day Tours For Families Around The World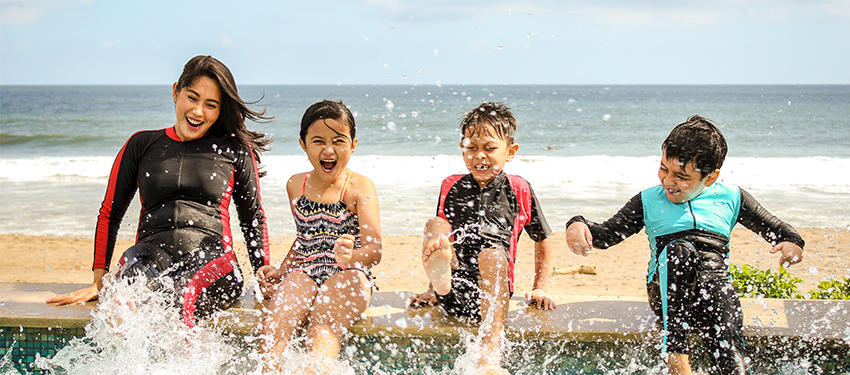 December 9, 2019
Around 60% of families go on holiday each year, whether that's to visit relatives, go on a road trip or to take a flight to the other side of the world. And that number is increasing year-on-year. As the world gets ever more connected, more families are creating special experiences for themselves and their little ones. 
Everyone has their own idea of what makes a wonderful family holiday. If you want yours to be a huge success – compromise is key. Blend relaxing experiences for you with engaging activities for the kids and you're on to a winner.
If you're starting to plan your holiday season already, here's some around the world to start pitching to your family.
Royal Experience in London
View this post on Instagram
There's nothing that says family holiday as much as 'London' does. Wander through the busy streets where there are opportunities for shopping of all kinds; think Hamleys, Harrods and Benjamin Pollock's Toy Shop. Then pop over for a royal experience as you watch the Changing of the Guard at Buckingham Palace. Finish off the day with a traditional afternoon tea at one of London's top hotels. Or hot chocolate for the younger ones!
The Great Barrier Reef
View this post on Instagram
Sometimes it's not enough just to give your kids a great time. Holidays are about learning and new experiences as much as they are relaxation and fun. If you're looking to teach the family something amazing about the world, the Great Barrier Reef is the perfect place. They can learn all about protecting our environment whilst enjoying snorkelling, surfing and other seaside activities. Take a look at these Barrier Reef holidays for more information.
Harry Potter Studio Tour, Watford
View this post on Instagram
Harry Potter is the ultimate cosy family movie. Just a little drive away from the city centre of London is the Harry Potter studio tour at Warner Bros. in Watford. Explore magical scenes and behind the scenes too including the common rooms, the Great Hall where all the fun happens and the forbidden forest. Watch out for Aragog!
Disneyland, Paris
View this post on Instagram
As romantic as Paris is, Disneyland caters to the whole family and Mickey, Minnie and Donald Duck too! Just an easy Eurostar from London, Disney is ideal for a day out. The rides vary for the youngest children to the kids at heart adults like us over here at Down Under. The entertainment is the most fun and it all ends with a gorgeous display of fireworks over the park before it closes. 
Universal Studios, Orlando
View this post on Instagram
If Disney's your jam, another alternative is Universal Studios in Orlando. Think Harry Potter studios but bigger with an actual village of Hogsmeade filled with rides and all the butterbeer you could ever want. With other rides linked to Jurassic Park, The Walking Dead and Kung Fu Panda, Universal explores cinema and tv in a way you never have before. 
Loch Ness, Scotland
What's more family-friendly than an affectionate little monster who lives in a lake? Escape to the highlands to spend some quality time in the hills with your loved ones. Expect to spend a fair few hours staring at the lake to see what may appear.
For more great family experiences in Australia, take a look at our massive range of tours. We're sure you'll find something to suit the whole family.