---
Life on the other side of the world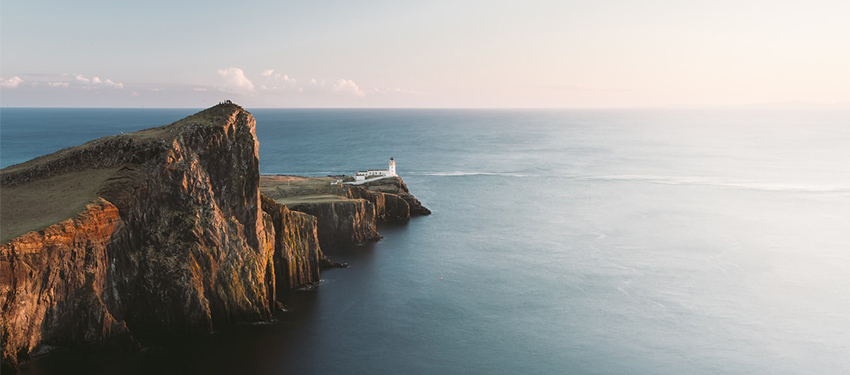 February 5, 2020
In many ways, the world has become pretty small. You can be in Australia one day and be in the highlands of Scotland the next if you want to be, jetlag pending.
But even though we can get from Sydney to Edinburgh in 24 hours, the magic of different cultures remains unchanged. I don't know about you, but I'm always wondering what's happening on the other side of the world right now?
The sun is rising in Cairns and what better a way to see the country than in a Hot Air Balloon. But, over in Scotland, it's settling… and that's not where the differences end.
What time is it over there?
View this post on Instagram
Whilst I'm writing this, it's 21.48 in Cairns – almost bed time. However, it's only 10.48 in rainy but lovely Edinburgh and the Scots are well into their morning work. That's a time difference of eleven hours.
How's the weather?
View this post on Instagram
Over on the other side of the globe, the weather is different too. This is because of the way the earth tilts on its axis as it rotates, bringing more sunshine and heat to different parts of the world. Naturally, the northern hemisphere seasons are opposite to those on the southern side. So, whilst in good-old Scotland, it's very much winter, it's a shining February summertime in Australia!
Right now, the weather is hot, but a little bit rainy, with a temperature of around 27 degrees. Scotland, however, is sitting at around 7 degrees with lows of 3 with some strong rains. That's great news for those of you looking for the true highland experience.
What's for dinner?
The cuisine is an important part of any culture. Australia and Scotland both have interesting yet delicious foods. However, the food choices couldn't be more different.
Whilst both cultures have a global palette, Aussies tend to opt for dishes like chicken parmigiana, vegemite, lamingtons (Aussie's traditional cake) and BBQ snags (thick, Australian sausages). With so much sunshine, it's no surprise that outdoor cooking is a hit.
The food up north is somewhat different. From haggis as the main event to deep-fried mars bars, fresh fish and lobster – the Scots love to pack on the calories for those rainy nights. Haggis is a tasty mix of sheep's pluck and lots of seasonings. Don't knock it till you've tried it – it's out of this world.
Let's not forget that Scotland is also the birthplace of good, old-fashioned Whisky. If you fancy a dram of some of the best tipples in the world, Edinburgh is the place to be. Check out a Whisky, Warriors and Waterfalls Tour for the perfect tasting experience.
What's the culture like?
View this post on Instagram
Edinburgh is a UNESCO City of Literature and has a heritage deeply connected to the arts. From J.K. Rowling to Robert Burns, Scotland is the ideal place to visit if you want to experience an arts scene with a global reach. Scots are industrious, artistic and love the outdoors – expect lots of meals in the pub after long weekend hikes.
On the other side of the world, life is a little more laid back, but no less vibrant. Australia blends western culture with indigenous heritage and the country's unique topography for a feel that is uniquely Aussie. The people are diverse, irreverent and love their sports and the outdoors. That doesn't mean you won't find some fantastic art here too, though. Some of the world's greatest rock and pop acts come from the land down under.
What about the local wildlife? 
View this post on Instagram
Both the UK and Australia have some unique wildlife that's garnered global attention. Australia is home to many amazing and unique animals such as kangaroos, koala bears, and wallabies. They're just the famous ones though. North Queensland has many rare species that you won't find anywhere else in the world, including the Cassowary, Musky Rat-Kangaroo, the Boyd's Forest Dragon and the Lesser Scooty Owl. You've got to love those names!
Whilst Scotland's national animals are the Unicorn and the Loch Ness Monster, you can meet some non-fictional beauties too like the Scottish Wildcat, Puffins and the Aberdeen Angus cow. Head out into the highlands and you'll find herds of Scottish Red Deer roaming the hillsides. If you have the chance to go out at night, you might also spot a shy badger emerging from its set. 
If you'd like to see some of North Queensland's amazing wildlife, make sure you take a look at our Daintree Rainforest tours. You can experience a slice of true aboriginal culture, visit the rainforest and eat some of Australia's best-loved foods.