---
Have a Sensational Day on the Great Barrier Reef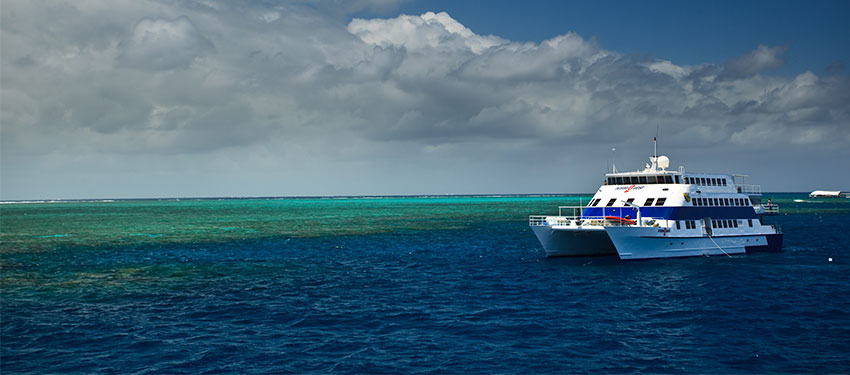 September 12, 2017
If you're vacationing in Cairns or Port Douglas, or if you're just looking for something to do during the day, consider a trip . The Great Barrier Reef is recognized all over the world for being a gorgeous spot that you simply must see!
Different Touring Options
Green Island Eco Adventure. If you don't have an entire day to dedicate to a trip, we offer half day trips that will allow you to spend up to seven hours exploring and experiencing a tropical paradise. We offer several different things to do, and you can design a day that will suit your needs.
Green Island and Great Barrier Reef Adventure. You'll begin your adventure by taking a 45-minute catamaran ride to the beautiful Green Island. Once you arrive, you'll be able to spend two hours exploring this gorgeous reef and rain forest coral cay . You'll be able to go to the mooring platform and snorkel or visit the underwater viewing platform to get up close with the huge variety of fish and coral species that live here.
Great Barrier Reef Adventure. This tour will take you to the beautiful Outer Great Barrier Reef. You will be able to swim, snorkel, and dive from our reef activity platform, and if swimming isn't your thing, you can visit the underwater observatory and take a cruise in a mini submarine. This allows you to the beautiful wildlife while you stay dry.
What visitors say about The Great Barrier Reef
"I recently did the Great Adventures outer reef pontoon trip. I love to snorkel and had a wonderful time on this trip. The pontoon on Norman's Reef was well situated and had everything you could need for the day. Awesome trip!" – Megan B
"Scubadoo was well worth the money and can be done by anybody. Green island was nice and relaxing. The lunch on the pontoon was absolutely fantastic. This trip you can do as much or as little as you want. Loved every minute of it." – Danielle L
"An amazing day out for people of all ages – me and my sister (students) loved the scuba dive, our younger cousins couldn't get enough of the snorkelling and our parents really enjoyed the submarine experience and underwater aquarium!" – Sophie R