---
Four of the world's best eco-tourism destinations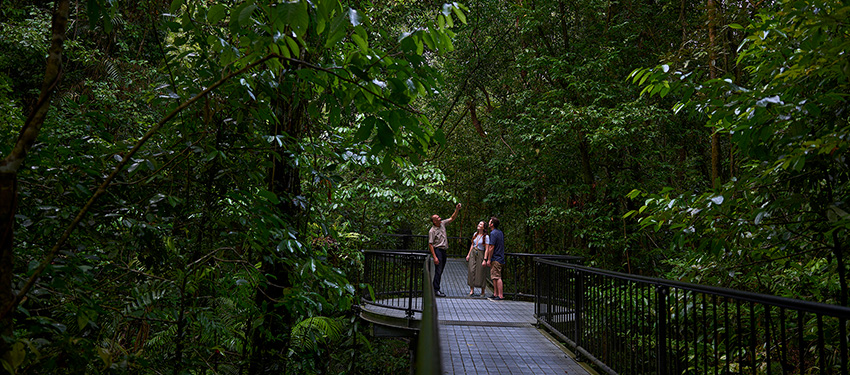 March 19, 2020
As the travel industry becomes more aware of its impact on the planet, ecotourism is becoming an exciting, sustainable option for the future of travel. You may have heard the term thrown around once or twice. Many people, however, might not be sure what it means.
This week, we're taking a closer look at ecotourism and exploring some of the best sites to visit around the world.
What is ecotourism? 
Put simply, ecotourism is about leaving a place better off than you found it. When you go on an ecotourism holiday, the money you spend will be reinvested in the location to make it sustainable for generations to come. To ensure this happens, you'll need to make sure you go with a reputable ecotourism provider that gives back to the areas that they visit.
So now that we've got that straight, let's take a look at some of the world's best ecotourism destinations.
Cairns & the Great Barrier Reef
View this post on Instagram
Cairns is known at the Gateway to the Great Barrier Reef and given the World Heritage listed locations that surround it, many of the tour operators in Cairns make ecotourism a priority. By patronising the Cairns and the Great Barrier Reef ecotourism trade you can help as well. Our tours are accredited with an Advanced Ecotourism Certification to ensure the future of this diverse and beautiful habitat.
The Lake District
View this post on Instagram
This picturesque destination in the North of England also happens to be a great place to visit if you want to explore sustainably. The Lake District National Park board are all about sustainable tourism and they hope to make the area a global example of what sustainable development can look like. Their sustainability initiatives include creating greater access to the countryside and to exciting activities there all whilst ensuring it will be around for the next generation. If you'd like to visit the Lake District, check out this great Lake District Tour with Afternoon Tea.
Costa Rica
View this post on Instagram
This fascinating country is the global poster child for ecotourism. Explore many of the protected national parks and natural areas around the country whilst helping to preserve the habitats for future generations. Visit the Tree Lodge Eco House, explore an organic farm or simply hike up to see some of the country's beautiful volcanoes. As long as you check out your hotel and tour destinations before you go, you'll be certain of discovering activities that will help protect this beautiful country.
The Golden Circle, Iceland
View this post on Instagram
The land of ice and fire has a long history of environmentally friendly policies. Most of its power comes from geothermal sources and the country has many laws in place to protect the wild landscape – one of its most precious assets. One of the best ways to explore is on an eco-friendly Golden Circle tour from a company like Arctic Adventures. See Thingvellir National Park, Gulfoss Falls and Geysir Geothermal Area.
To learn more about ecotourism and what it means to us here at Down Under, get in touch and chat to one of our team members.