---
Experiencing Mossman Gorge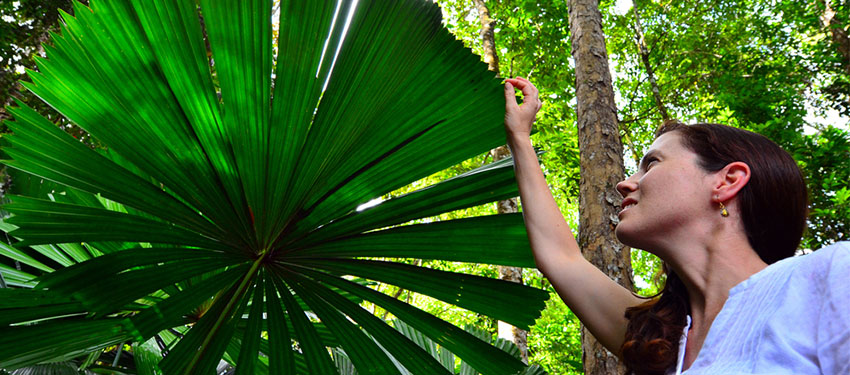 October 12, 2017
The Daintree Rainforest is one of nature's most fascinating creations. Because of its hot and humid conditions, there are countless plant varieties which grow in abundance here. The rainforest is also home to a multitude of animals which have evolved through time in order to adapt to the extreme temperatures. As the Daintree Rainforest is one of the oldest rainforests in existence, it is home to several endangered species of animals which can only be found here. 
Tucked inside this fascinating rainforest, you'll find the Mossman Gorge Center. Taking a guided tour through the Mossman Gorge valley is a captivating experience. What could be better than having an indigenous tour guide to take you through it all? If you've been searching for ways to observe Australia through the eyes of an aboriginal, this is as close as you can get. There are many hidden treasures to discover along the way. Having a local whose family has lived here for centuries walk you through it all makes it even more meaningful.
This enchanting tropical rainforest comes complete with crocodiles, kookaburras, and metallic starlings, just to name a few of the exotic animals found here. In fact, the metallic starling's community is like nothing you've ever seen! It's a series of nests upon nests which make for a happy, close-knit family setting. To top it all off, you can stroll along the banks of the Mossman River, which runs through it. Here you'll find delightful swimming holes to cool off in. 
Another extraordinary feature of this area is the unique rock formations which form tiny stone towers along the Wangetti Beach in Cape Tribulation. Appearing as if a child had stacked them and left them behind, these formations are truly one of nature's greatest marvels. Your trip to Mossman Gorge is not complete until you've feasted your eyes on these spectacular beauties. The water itself is home to an amazing abundance of sea life
A carefully planned guided tour will ensure that you get the most out of your visit. Down Under Tours is ranked highly by TripAdvisor.com and offers a variety of tours, which include tasty traditional meals. If you prefer to enjoy a cruise or relax on the beach over hiking while you visit Mossman Gorge, you are welcome to do that, too. In this climate, there is never a bad time to explore this lush territory. Contact us today to plan your fascinating tour.