---
Europe's Best Aquatic Experiences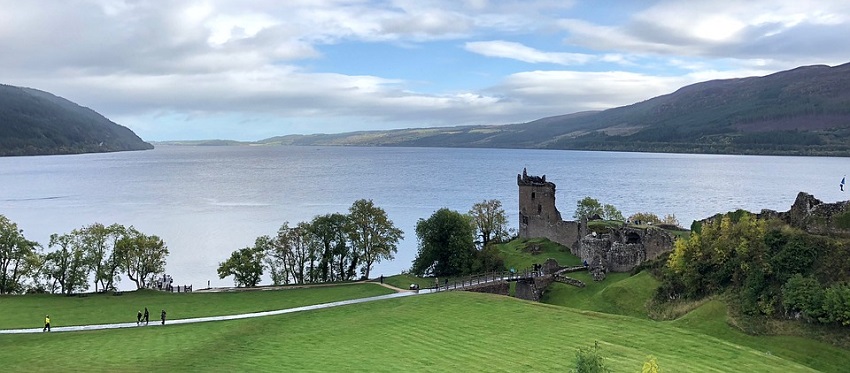 September 16, 2019
Australia's oceans attract tourists in their masses from across the globe. We've got countless immaculate beaches, picturesque islands, the Great Barrier Reef… the list goes on.
But on the other side of the planet, our European neighbours boast some truly amazing water-based adventures, too. From the party beaches of Ibiza to the mysterious waters of Loch Ness, there's an aquatic experience just waiting for you to discover in Europe.
We've put together our pick of the best aquatic experiences in the Northern Hemisphere's most diverse continent. When you're creating your backpacking bucket list, don't forget to add these destinations.
Search for Mysterious Creatures in Loch Ness
View this post on Instagram
Even though it spans a huge area of 56 km2, Loch Ness isn't the largest loch in Scotland, but it's by far the most famous. This body of water is world-famous thanks to – allegedly – being home to the Loch Ness Monster, otherwise known as "Nessie."
Even if you don't believe in mystical creatures, Loch Ness is worth a visit. From its surrounding highland landscapes to the ruins of Urquhart Castle, there's a lot to see at this renowned natural site. If you want to visit the Scottish Highlands during your European tour, don't forget to check out Loch Ness.
Discover the Zenobia in Cyprus

Scuba diving is the main draw of this destination. However, divers don't love this spot for its underwater creatures. People take to the waters at the Zenobia to look at the underwater ship wreckage and uncover the story behind it.
Deep under the sea, a large ferry that sank during its first journey in 1979 still remains. 104 lorries lie beside the ship. It's a bit of an eerie spot, but it's well worth a visit.
Party on the Beach in Ibiza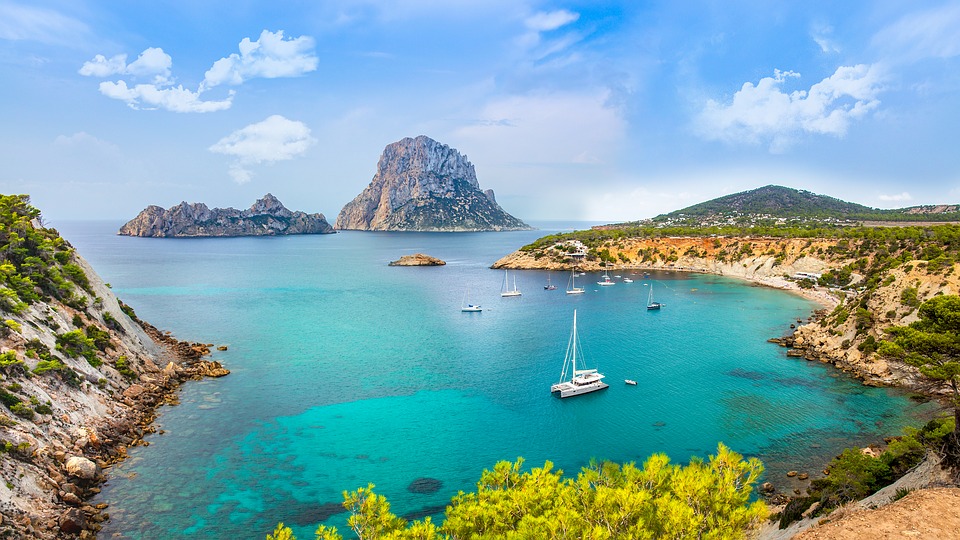 If you'd prefer to sip cocktails by the sea than explore a gloomy sunken ship, you need to plan a trip to Ibiza. This Spanish island is widely considered to be the ultimate party destination in Europe. Throughout summer, thousands of people spill out onto the beaches to dance the night away until the early hours.
Playa d'en Bossa is perhaps the most dynamic but certainly the largest beach on the island. This legendary stretch of sand is lined with cafes, restaurants, and world-class nightclubs such as Bora Bora and Ushuaïa.
Escape at Isola Bella Beach in Italy
View this post on Instagram
Italy has its fair share of beautiful coastlines. If you want to find a quiet spot away from hoards of tourists, we recommend paying a visit to Isola Bella Beach in Sicily. Because it is widely considered to be the most gorgeous and charming beach in Sicily, Isola Bella is affectionately nicknamed "The Pearl of the Ionian Sea." 
Certain sections of the beach can become crowded during the summer, but you won't struggle to find your own slice of tranquillity regardless of the season.
Marvel at the Sea Life at the Oceanogràfic in Spain
View this post on Instagram
Situated in Valencia, the Oceanogràfic is arguably Europe's best aquarium. Here, you can view over 500 fish species in huge tanks that simulate their natural habitats. Sharks, walruses, dolphins, turtles, rays and the especially rare oceanic sunfish are just some of the creatures you can get to know at Oceanogràfic. Sealife aside, you'll also be impressed by the avant-garde architecture at this spectacular aquarium.
To explore the very best coastlines right here in Australia, take a look at our Great Barrier Reef tours.