---
Cairns Weather in May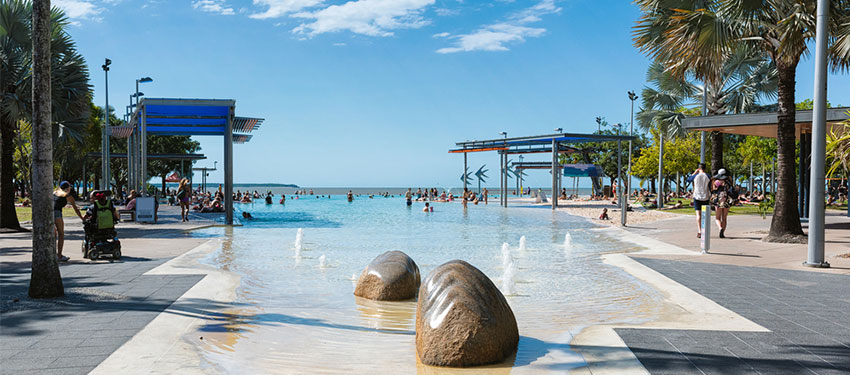 April 30, 2023
May is one of the most beautiful months in terms of weather in Cairns. At this time of the year, the wet season is long over but temperatures are still warm and comfortable with low humidity. The weather is overcast or partially cloudy about half the time, so you should expect cloud cover throughout your visit. However, you'll find that the clouds are usually heaviest in the evening and at night, so you should still be able to enjoy whatever outdoor activities you like during the day. 
Typically, May temperatures reach about 27 degrees at the height of the day. At night, they drop down to about 20 degrees. At this time of year, the days are starting to get shorter as we head out of summer, so take advantage of the daylight while you still can! 
We usually only see around 10 days of rain in the month May.  As with the clouds, rain typically comes later in the day, so your daytime activities should be relatively uninterrupted by any wet weather. Take some time to stroll along the Cairns Esplanade or to enjoy the picturesque beaches in the area. 
With the weather so comfortable at this time of year, you'll be able to enjoy some of the best sightseeing and exploring that the area has to offer.
May is also also prime time to visit the Great Barrier Reef,   with water temperatures mild and due to the lower rainfall under water visibility is high. 
With the wet season behind us the Queensland's Outback roads dry out , to the north travel resumes to the Bloomfield Track,  Cooktown and Cape York,  including our small group 4WD tours.  And to the west Cobbold Gorge and the Undara Experience re-open to guests.