---
Best Vineyards To Visit In Australia and New Zealand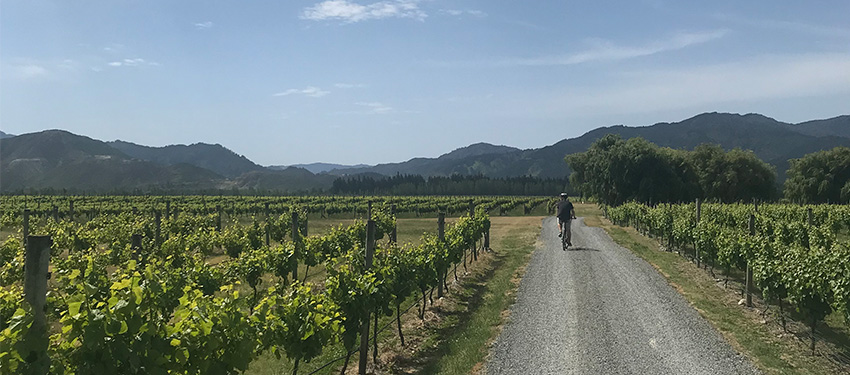 December 5, 2019
Wine, wine and more wine. 
There are over 18 million acres of vineyards in the world. That's a lot of grapes. Australia and New Zealand combined have over 511,00 acres to call their own, producing some of the world's most delicious drops.
If you've never visited a vineyard before, you simply must take the opportunity to discover how our favourite drink is made. Not only is it a fascinating and thirst-quenching experience, but you'll also have the chance to explore some of our most temperate and beautiful regions. Here are our favourite spots to visit for the tastiest wine, full of tannins and sophistication. 
Margaret River Wineries, Aus
View this post on Instagram
In the South West just South of Perth, Margaret River is a surfing town turned to thriving wine district. Its vines are still pretty new but have produced some fantastic bottles so far. It provides 20% of Australia's best wines and is most valued for its Chardonnay. 
On your trip, you'll be able to sample delicious, locally made wines and cheeses as well as the many delicious wines on offer. The seaside town is situated in hundreds of miles of beautiful coastland for you to explore. Make sure you bring your flippers!
Marlborough, NZ 
View this post on Instagram
Situated on South Island, Marlborough is a lovely place to make wine. Its vineyards are surrounded by towering mountains, beautiful valleys and picturesque views. In fact, it's so beautiful that the Maori (Kiwi Tribe) traditionally called the valley Kei puta te Wairau – 'the place with a hole in the cloud'. 
In terms of wine, you'll find some of the countries best Sauvignon Blanc here which pairs perfectly with the locally sourced shellfish you'll find served in nearby restaurants. It's also the largest wine region in New Zealand with around 9000 hectares of vineyards around the area. We're willing to bet you won't run out!
Hunter Valley, Aus
View this post on Instagram
Situated in a cosy valley just a little way outside Sydney, you'll find Australia's oldest wine producers. There are 150 wineries so lots to choose from in this small corner of the country and, with their hundreds of years of experience, they certainly know their stuff. 
The gorgeous green hills are the ideal place to learn about the history of this unique region, which has supported wineries since 1823. Today, it's one of the country's best-known wine regions and its produce is recognised as a benchmark for quality throughout the world. Hunter Valley is frequently compared to regions such as Burgundy, Bordeaux and Napa.  
Gisborne, NZ
Gisborne might not be on your average tourist's itinerary. More fool them, however, as this is a city rich with culture and history. You'll find excellent beaches for surfing, fascinating museums about indigenous tribes and, of course, some of the country's best wineries. 
The vineyards here have made the region New Zealand's unofficial Chardonnay capital and the reputation is well-deserved. A trip to this relatively remote area will reward intrepid wine enthusiasts with stunning views of the surrounding hills and valleys, as well as endless exciting things to do.