---
Best Time to Visit the Great Barrier Reef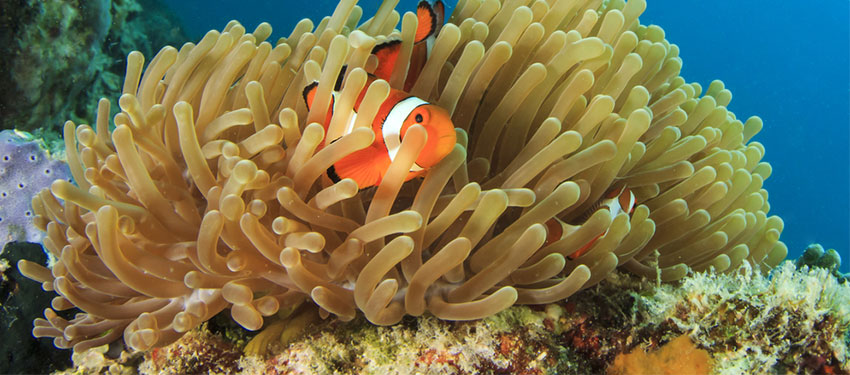 October 16, 2017
Imagine yourself in crystal clear water snorkeling above a rainbow of staghorn coral, brain coral, and euphyllia. Around you, great shoals of electric blue damselfish dart and separate as a sea turtle searches for lunch.
The Great Barrier Reef is one of the greatest displays of nature on planet earth and should be high on everyone's bucket list. It's enormous: it covers over 344,000 square kilometers (which is larger than Germany) and stretches from tropical North Queensland down to Bundaberg in the South. The reef is a dazzling display of coral and marine life – it's the ultimate diving and snorkeling experience.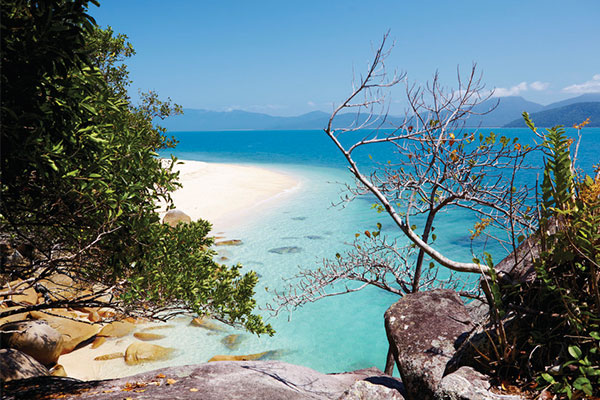 The health of the reef has been hotly discussed in recent years. Each year, more coral is dying due to the impact of climate change. There's still lots of living coral to see, and many preservation initiatives have been set up to protect the reef such as the Coral Code and the International Great Barrier Reef Summit which happened in May this year.
When is the best time to visit?
Travel companies will offer excursions to the Great Barrier Reef all through the year. There's no one time of year that you won't be able to see this amazing spectacle, but to better inform your decision to visit, you'll need to understand the difference between the wet and dry seasons.
The majority of the reef is in the tropics, which means that there isn't a traditional four-season pattern to the year. The tropical year is split into the wet season (summer) which is between October-April and the dry season (winter) which is between May-September.
During dry season, temperatures are lower (a pleasant 25 degrees average), there is less rain and in the sea, water temperature is around 24 degrees.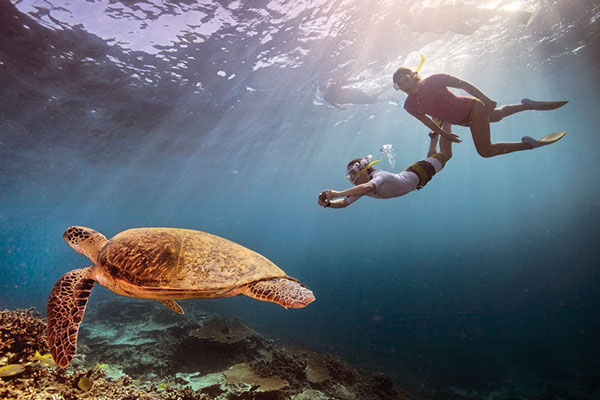 During the wet season, typical temperatures are a sticky 30-40 degrees and water temperature is around 32 degrees. As the name suggests – there is a lot more rain. Now, you may think that this isn't a problem – you're going to get wet anyway. However, this increased rainfall can lead to two problems:
Poor visibility: rain will make the ocean murky, therefore reducing visibility
Chance of storms: There is a higher risk of storms during this season, during which time boat trips may be cancelled.
On the other hand, if you are prepared to take the risk, wet season can be spectacular in the tropics. The rainforests come to life at this time of year and the waterfalls and rivers are at their highest. So if you're planning to make your vacation a rainforest and reef break – wet season may be worth a look.
Other considerations
Migrating whales
Another spectacular ocean display is the sight of migrating whales. Viewed up close from a boat, these awesome creatures will be a highlight of any naturalist's visit. Minke whales visit the Great Barrier Reef area in May. The majestic humpback whales migrate past the coast of Queensland between July and September.
Coral spawning
One of the greatest hidden secrets of the Great Barrier Reef is the annual Coral Spawning which happens only once a year after a full moon. The corals will release tiny egg and sperm bundles into the water creating a multi-coloured snowfall effect in the water, and fertilizing future generations of coral.
It's difficult to catch this sight, but for the best chance to see, time your visit to coincide with the week after a full moon in October or November.
Box jellyfish
Box jellyfish (or stingers) are dangerous animals and are found in the waters around the Great Barrier Reef in wet season. Their sting is extremely painful and sometimes fatal and their transparent membrane makes them difficult to spot in the ocean.
Nevertheless, tour companies are well prepared for these invaders. Every boat will include a treatment kit for stings and will outfit snorkelers and scuba divers in a stinger-suit to protect them.
Snorkeling and Scuba-diving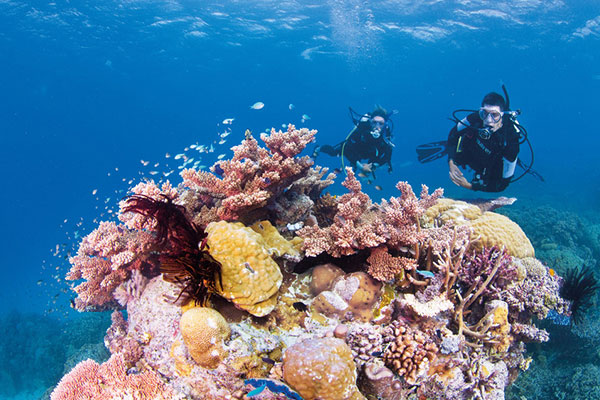 Many tours operate boat trips out to the reef such as Quicksilver Cruises or Passions of Paradise which are perfect for snorkelling or scuba diving. If you'd like to train for your PADI while out there, try the Pro-dive tour – what better place to become a qualified diver?