---
Alicia Silverstone loves Tropical North Queensland!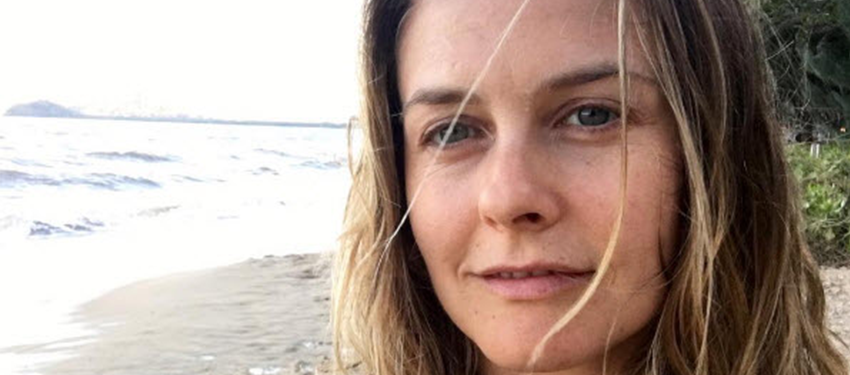 August 31, 2016
Movie star Alicia Silverstone is visiting Cairns with her family and couldn't be happier with her holiday.
Famed for playing the ditzy, yet well-meaning blonde Cher, on 90s cult film 'Clueless', Silverstone is in love with our tropical beaches and outdoorsy lifestyle.
With a large global following on social media sites, Instagram and Facebook, Silverstone openly shares candid photos of herself and her family enjoying popular spots such as Palm Cove, Great Barrier Reef and Cape Tribulation.
The outspoken Vegan and anti-vaxxer posted a glowing review on Whet Café, which is located between the Cape Tribulation rainforest, "The #vegan food was from the restaurant Whet run by Michelle Wenden. It was one of the best meals of the trip!"
With a ton of holiday destinations around the world for celebrities to choose from, Silverstone shows great taste by choosing to grace Tropical North Queensland and put Cairns on the map.
If you would like your own Tropical North adventure like Silverstone did, check out Down under Tours.
Experience beautiful spots, from Cairns to Cape Tribulation, in the air-conditioned comfort of their luxury buses, which features timber floors and plush leather seats.
Their custom-made Cape Tribulation touring bus is built for off road adventures and features extended ceiling to below-seat level windows for maximised viewing pleasure of the rainforests and oceans.
With so much to see and do in the beautiful Tropical North, Down Under Tours offers day tours to suit a wide variety of tastes and budget.
Downunder Tours have a huge selection of tours from Cairns Day Tours and charter services to the Kuranda Scenic Railway, Skyrail Rainforest Cableway, Tjapukai Cultural Park, Mossman Gorge, Daintree Rive, Cape Tribulation tours, Great Barrier Reefs tours and Wildlife Experiences.
Let Down Under Tours look after you on your next Tropical North holiday and take the stress out of planning your adventure.