---
6 of the World's Most Spectacular Waterfalls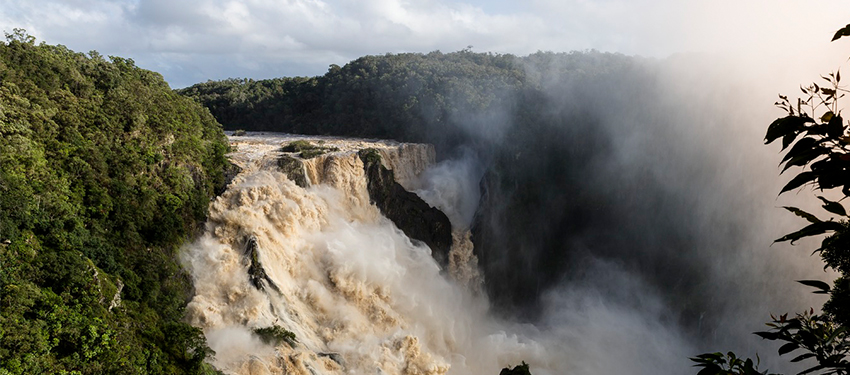 October 8, 2019
The majesty of waterfalls have attracted people for thousands of years. Sitting near their roaring waters, it's impossible not to be swept away by the power and beauty of these natural wonders. They're at once angry and calming; noisy yet peaceful.
Here in Australia, we're lucky enough to have some of the most stunning falls in the world. Queensland's very own Barron Falls is the perfect example of everything that makes a waterfall so enchanting. But what about the rest of the world?
This week, we're taking a look at some of the world's most beautiful waterfalls. If you're lucky enough to visit these amazing countries, you can't miss the opportunity to take in these stunning sites.
Barron Falls
Of course, we were bound to kick things off with Australia's best. Although Barron Falls is little more than a trickle for most of the dry season, it turns into a spectacular torrent after the wet season rains that will rival some of the world's greatest. You can visit the falls and many more beautiful locations on our Kuranda tours.

Niagara Falls
When you think of spectacular waterfalls, Niagara is usually the first to spring to mind. This group of three waterfalls is a major attraction, bringing in over 20 million visitors per year. Whether you visit from the U.S. side or the Canadian side of the Niagara gorge, the view is equally stunning. 

Gullfoss Falls
This unbelievable site is a part of Iceland's 'Golden Circle' of natural wonders, which includes Thingvellir National Park and the geysers of Haukadalur. The ferocity of the falls, especially just as the snows begin to melt, is startling. Yet, it's possible to sit in this area of unbridled natural beauty and be completely at peace.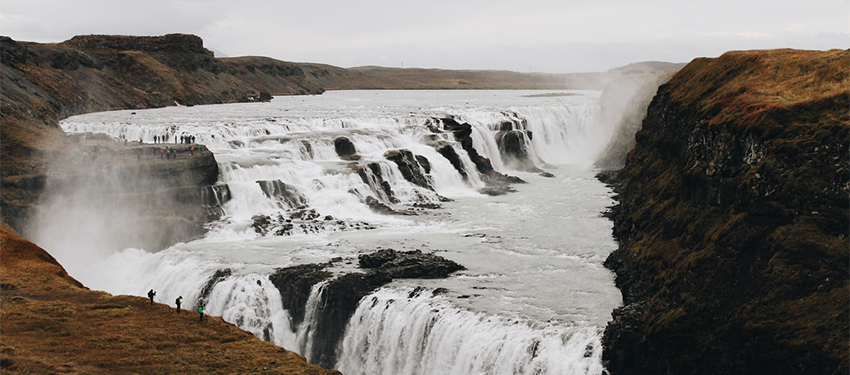 Rhine Falls
As far as waterfalls go, Europe doesn't have that much to shout about. However, there are one or two locations that can stand alongside some of the world's most beautiful. The Rhine Falls in Switzerland are particularly notable due to the surrounding features, such as the nearby houses and bridge. It's also the most powerful waterfall in Europe, with an average flow of 600 m3/s in the summer months. 
View this post on Instagram

Iguazu Falls
Legend has it that, once upon a time, a Guarani deity planned to marry a beautiful woman. However, she fled from the marriage with her mortal lover in a canoe down the Iguazu River. The deity was so enraged that he cleaved the river in two, creating the largest waterfall system in the world. It's also one of the most beautiful vistas on the planet. If you're going to fly anywhere to see a waterfall, make it here.
View this post on Instagram

Veliki Slap
Croatia is slowly growing in notoriety around Europe for its areas of outstanding natural beauty. Plitvice National Park is foremost amongst these beautiful areas and home to Veliki Slap – or 'Big Waterfall' in English. Not only are the falls themselves breathtaking, but the surrounding area is littered with hundreds of turquoise lakes and miniature falls you can explore on wooden walkways. There are few places in the world quite like it, so make sure you pay Plitvice a visit.
View this post on Instagram
If you're on the lookout for beautiful areas to visit, make sure you've taken a look at our Kuranda tours and Daintree Rainforest adventures. You have some of the world's most stunning locations right on your doorstep.