---
5 Unique Travel Locations & Experiences from Around the World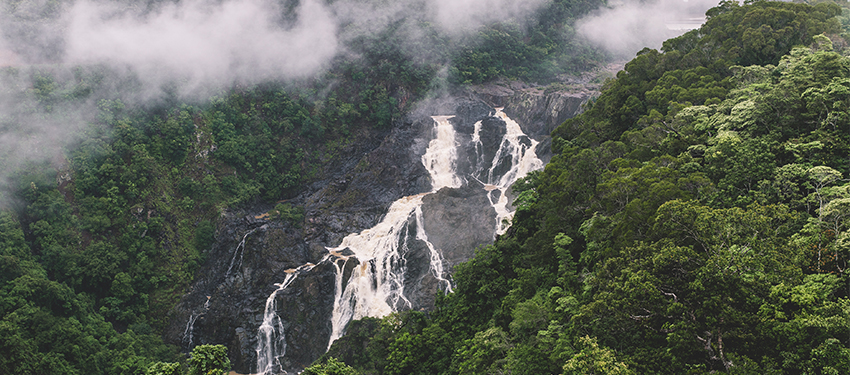 March 30, 2020
As the seasoned traveller that you are, it only makes sense that you would want to discover some less well-travelled paths and hidden scenic spots. Let's be honest – a big part of the fun of travel is experiencing somewhere that other people haven't. It's about the thrill of treading new ground, of seeing the untouched first hand. Those are the moments when, as travellers, we feel really free.
This week, we're taking a look at some of the world's lesser known (if not completely undiscovered) destinations. All that is left to do is book that flight!
Discover hidden Kuranda's rainforest beauty 
View this post on Instagram
Kuranda is a Queensland pearl: perched atop a mountain and tucked away in dense rainforest, the artsy haven is a great day trip from Cairns, at only 25km away. Reachable by scenic train ride and, more recently, by sky rail, the way there is the true highlight of the trip. You'll pass the picturesque landscapes of steep cliff yards and waterfalls of the Barron Gorge National Park before you reach the mountain retreat. Once there, activities abound: you can wander around its famous market stalls and sample some of the local Djabugay people's crafts, visit animal sanctuaries or savour a beer in one of its lovely pubs.
Wander through Isle of Skye's epic rugged landscapes
View this post on Instagram
While you may not yet had the pleasure to visit Scotland's Isle of Skye, chances are you've spotted its inviting verdant landscapes and rugged cliffs in a movie – the opening scenes of Ridley Scott's Prometheus, anyone? FYI, those were the spiky rocks of Old Man of Storr. But the Isle of Skype has more to offer than stunning scenery: picturesque towns are dotted among its rocky hills, and delicious sea fare is available everywhere. Peak visit times are the summer months, so if you want to avoid bumping into fellow travellers, it's best to go just before, or in September.
Sail along Sardinia's undiscovered coastline
View this post on Instagram
Wondering where Europe's best beaches are? The secret's out already (they are in Sardinia!) but if you plan your trip well, you can avoid the crowds and admire – and lie on – some of its magnificent remote beaches while taking refreshing dips in its crystalline waters. The trick is to go on a sailing trip, which can turn some of the island's notoriously difficult to access beaches into an easy breezy access. For the most magical and relaxing experience, it is best to opt for a catamaran that comes with a skipper.
Wonder at socialist vestiges in former Yugoslavia
If you're a history buff and find yourself in the Balkans, visiting the imposing World War II memorials erected during Yugoslav times is a must-do. Known locally as Spomeniks and once immensely popular, the large concrete structures  are still somewhat unknown to the larger world. There are many hundreds, dotted all over the lands of former Yugoslavia (most are found in modern-day Bosnia & Herzegovina, Croatia and Serbia) and they look – well, frankly, quite bizarre. Some resemble spaceships while others seem like abstract renderings of wings. They really are quite something – you best go see for yourself!
Immerse yourself in a surrealist sculpture garden in Xilitla
View this post on Instagram
Like a vision straight from a children's fantasy novel, Edward James' surrealist garden Las Pozas in Mexico is unlike anything you've seen before. Winding, unfinished staircases and other ornate structures are set amid (and partially overgrown by) lush tropical vegetation. An Eton and Oxford graduate, Edward James escaped his comfortable life for the Mexican adventure and bought the coffee plantation on which he built Las Pozas. He also became a patron of the Surrealist art movement, which led to the garden and surrounding structures to become a magnet for artists and intellectuals. The garden is now open to visitors – if what you are after is a truly unique experience, this has got to be on your list.
To see some more wonderful, unique locations, make sure you take a look at our great range of tours here at Down Under. You'll find something exciting no matter how you like to travel.