---
5 Reasons Fishermen Love Tropical North Queensland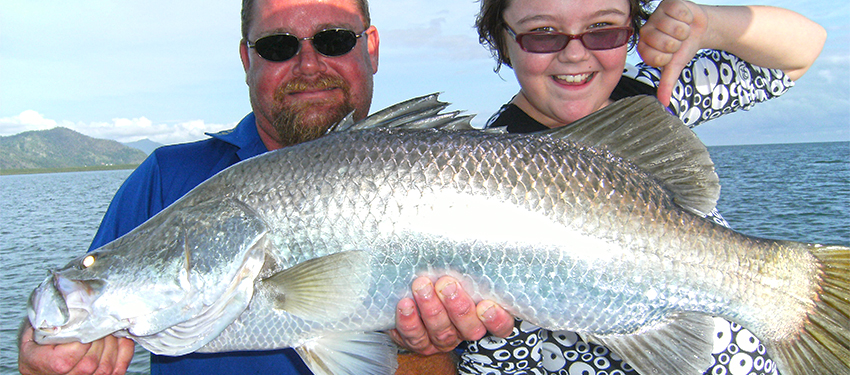 February 10, 2017
Fishermen from all over the world come to Tropical North Queensland to take advantage of the fishing in Australia's sublime northeast. Whether you are an avid game fisherman or simply a lover of the sport, there are plenty of excellent opportunities to experience the best that Cairns has to offer. With thousands of fish and crustaceans species around the reef, you can snorkel, dive, explore, and fish.
Why do fishermen love this region so much? Simple – the fish! You'll find the biggest, fastest, and most breathtakingly beautiful game out here in Cairns.
Red Emperor
Anglers can pit themselves up against 20 kg of this crimson giant, the red emperor. The adults can be found swimming in deep waters as well as channels, from May to September. It can be difficult to find these fish in daylight hours unless you go on a chartered tour; the operators tend to know the best spots to find them during the day. You can also try one of the many overnight charters available for prime red emperor fishing. Just be sure to balance your hardcore angler adventures with a day of snorkelling and sitting on the beach on your Great Barrier Reef Tour!
Coral Trout
If you love dining on fresh fish, then coral trout may be your next catch. They're caught out on the reef using fish and squid as bait. The best time to fish for them is between April and October when the waters are cooler.
Nannygai
For serious anglers, nannygai is an amazing fish. These beauties will fight all the way to the boat. You'll have the best luck finding a school at night. You'll also need heavy fishing gear. A sturdy rod and a standard dropper rig will usually do the trick. Ask your Down Under Tour guide for advice if you need help finding a good charter operator to catch your nannygai.
Black Marlins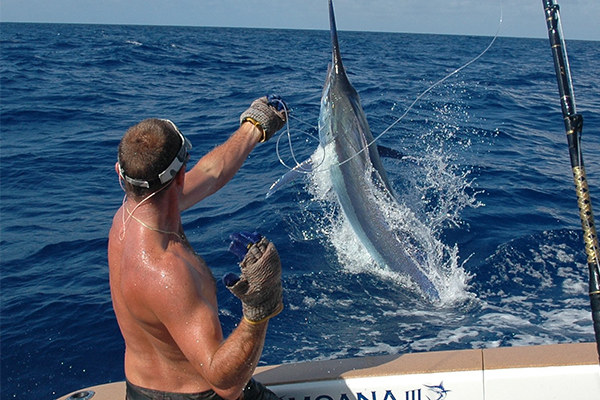 The epitome of extreme game fishing is the black marlin, and you'll find plenty of charters to take you out around the Great Barrier Reef. The biggest black marlins found anywhere in the world are in Tropical North Queensland. Saddle up, it's going to be a wild ride!
Barramundi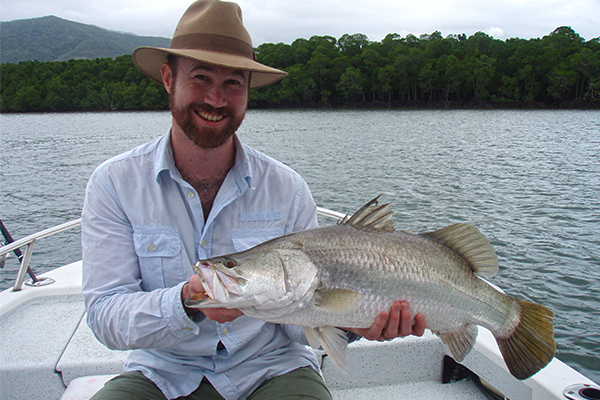 This is Australia's premier native sportfish. You can fish for barramundi at Lake Tinaroo, in the jungle rivers outside of Cairns, as well as the estuaries and bays where you can take your aim at this Aussie classic surrounded by mangrove trees. These are powerful fish, so be sure to use strong fishing gear. The largest fish are caught during the rainy summer season.
You can keep it simple and toss a line in the water off the beach or jetty, or plan a two-day adventure fishing trip for some of the most magnificent creatures of the region. There are so many remarkable species here; you'll be able to eat some of the freshest seafood dishes in the world in Cairns – and can even cook up your own fresh catch.
Let your Down Under tour guide know what you're interested in while you're having fun on a Hot Air Balloon Tour or one of our fantastic Walking Tours or Wildlife Experiences. We want you to squeeze out every bit of amazing whilst you are in the Cairns area! Our guides can help you capture your perfect angler experience in Tropical North Queensland.