---
Hot Air Balloon Cairns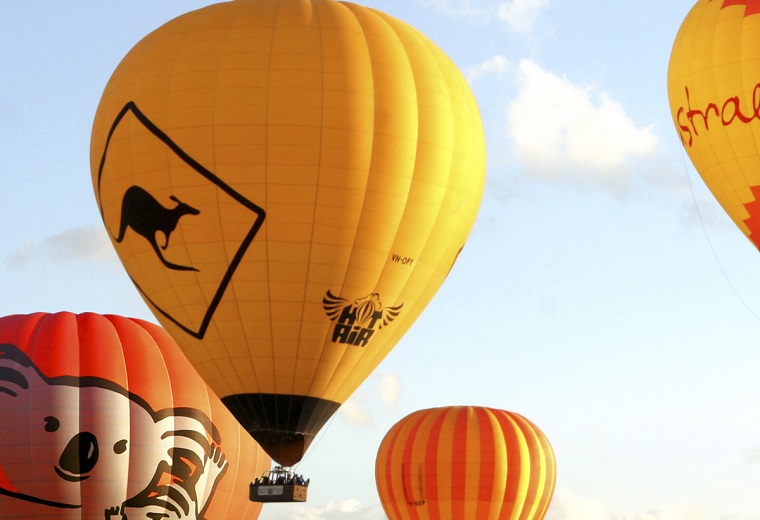 Experience the fun & unique sensation of being in a Hot Air Balloon, flying gently high above the Atherton Tablelands, Australia. The balloon takes off from Mareeba on the Atherton Tablelands. Enjoy the picturesque landscape at dawn, spend 30 minutes floating in your Hot Air Balloon, time to really breathe in the wide-open spaces! We have Australia's largest fleet of Hot Air Balloons and a fun and highly trained crew to maximise the enjoyment of your balloon flight. It's just like a balloon festival, every day!
---
Hot Air Balloon Cairns
There's something about seeing the world from a completely different perspective that makes hot air ballooning an experience unlike any other. As you drift lazily over Tropical North Queensland, you'll find that all your worries and stresses just melt away as you soak in the sunshine and beautiful scenery. Because Cairns is known for its warm temperatures throughout the year, hot air ballooning is an activity that you can enjoy no matter the season.
Here at Hot Air Balloon Cairns, we are proud to have the largest fleet of hot air balloons in all of Australia. That means that tours are just about always available whenever you want to go for a flight. Our balloon pilots are experts at what they do and will ensure your safety and comfort throughout the entire journey, whether it is your first flight or your hundredth.
The next time you are after an escape from the hectic pace of your daily life, a hot air balloon ride may be just what you need. With the sun in the sky and fresh air against your skin, you'll love watching the world shrink away beneath you, along with all your stress.