---
Great Barrier Reef Tours
Great Barrier Reef Tours
The Great Barrier Reef is the world's largest coral reef and one of the most breathtaking sites in the world. Whether you're on foot, underwater, coasting on the waves or flying in the skies, you can enjoy a spectacular view of the colourful reef systems, vivid tropical islands, and sun-kissed beaches. Although the Great Barrier Reef is large enough to be seen from space, it's much better to visit up-close with Down Under Tours!
Sail to the lovely coral cay of Green Island, where you can glide through warm waters to explore the sites, or stretch out on the sunny, tranquil beach. Surrounded by rainforest, wander through popular Green Island National Park.
For a different experience, choose one of our cruises that departs from Cairns to reach the Outer Great Barrier Reef, a few hours offshore and isolated from the mainland. There are no islands here, so you'll see new and varied amazing marine life in the open ocean.
No matter how you prefer to immerse yourself in the Great Barrier Reef there is an option below to suit you!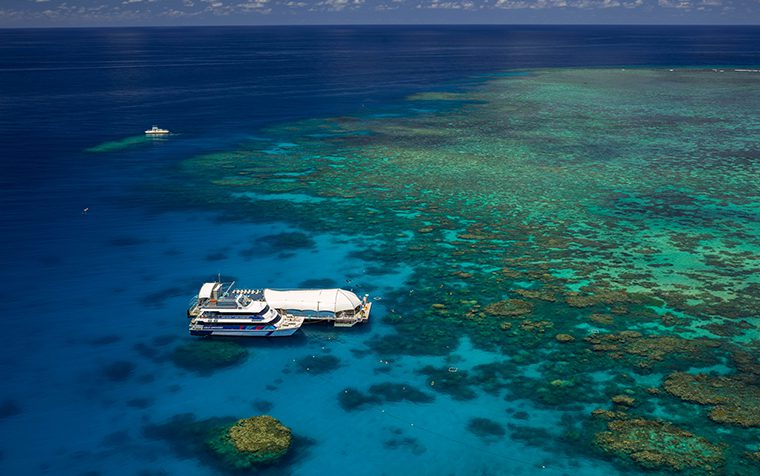 With a choice of day trips to beautiful Green Island and to the spectacular Outer Great Barrier Reef, Great Adventures departs from Cairns ready to whisk you away for a day of discovery and adventure.
---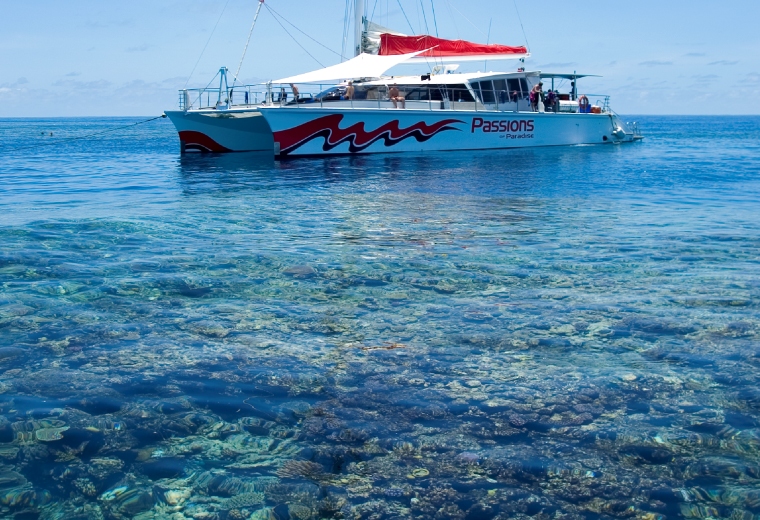 Experience the adventure of snorkelling, diving and sailing on the Great Barrier Reef with Passions of Paradise. The 25 metre high performance catamaran sails daily from Cairns to two unique outer reef locations, where you can dive and snorkel with turtles, colourful fish and see an amazing variety of corals.
---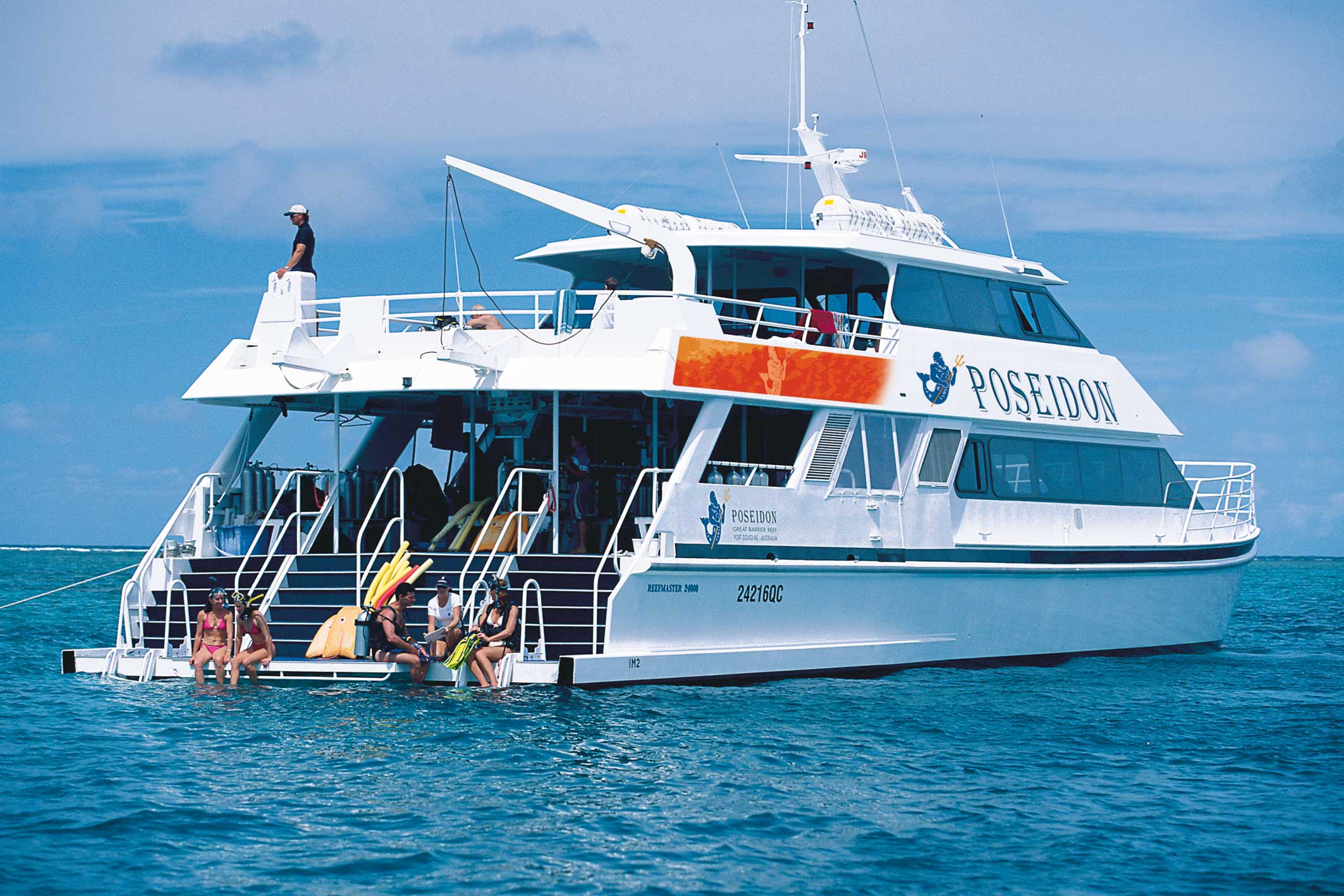 Poseidon Outer Reef Cruises offers a five star cruise to Australia's Great Barrier Reef. Visit three spectacular sites on the outer edge of the Agincourt Ribbon Reefs. The crystal-clear waters, beautiful corals and incredible fish life found at the Agincourts, 70kl North East of Port Douglas, enables Poseidon to offer the best possible day boat diving and snorkeling.
---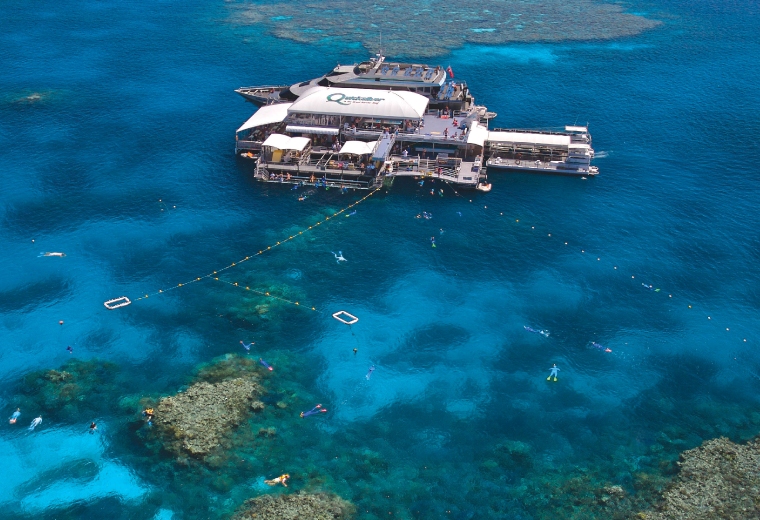 For your experience of a lifetime, Quicksilver's wavepiercing catamarans and friendly crew will take you to a reef at the very edge of Australia's Continental Shelf, to an underwater world that is a dazzling kaleidoscope of colour and brilliance… Agincourt Reef, a magnificent ribbon reef where you can experience first hand the magic that is the Great Barrier Reef.
---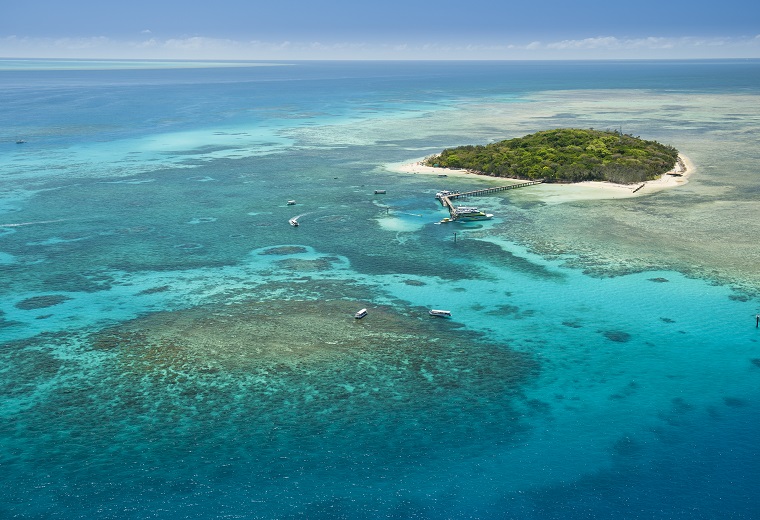 Green Island is a beautiful coral cay on Australia's Great Barrier Reef. Snorkel, dive and swim in the warm island waters, view the spectacular reef from the coral viewing tours, explore Green Island National Park or just relax on the sandy beach.
---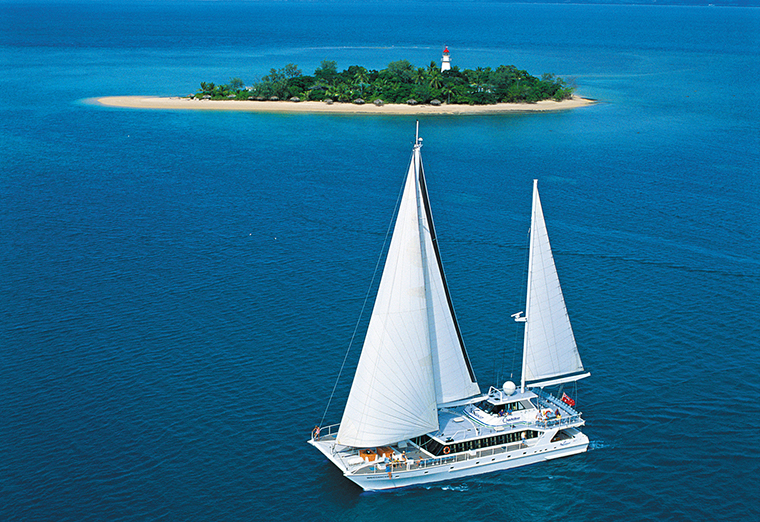 Imagine sailing aboard Wavedancer to the Great Barrier Reef island of your dreams, lying under a palm thatched umbrella, then slipping into the water to drift over coral gardens alive with brilliantly coloured fishes… Low Isles. Set like a jewel in a Great Barrier Reef lagoon, Low Isles is an idyllic, unspoilt coral island that appeals to everyone.
---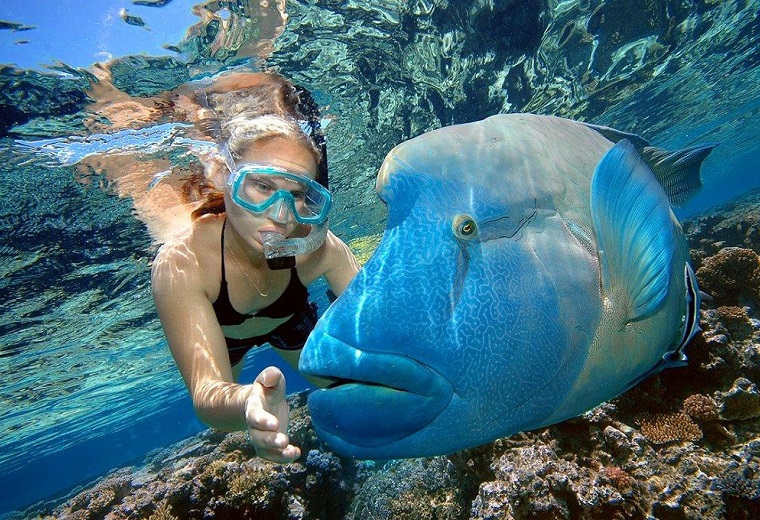 Reef Magic Cruises has exclusive access to a stunning coral reef location on the premium outer edge of Australia's Great Barrier Reef. This World Heritage listed site has been hand picked for it's superior water clarity, coral quality and overall diversity of marine life – Home to over 400 species of coral and an incredible 1500 species of fish.
---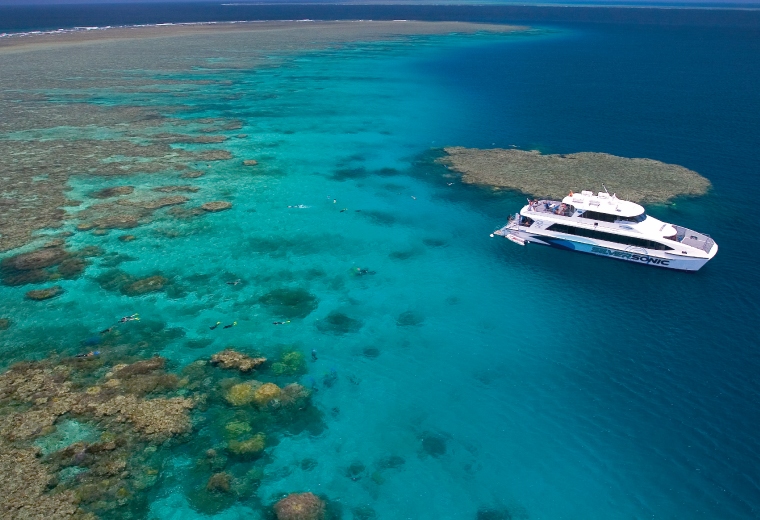 An ultra modern 29 metre catamaran lets you explore the outer edge reef locations at Agincourt ribbon reef in superb style and comfort. At Agincourt ribbon reef, you'll have access to exclusive dive and snorkel sites, each site offers a new experience. In between water activities, relax on the expansive sundecks overlooking the Coral Sea.
---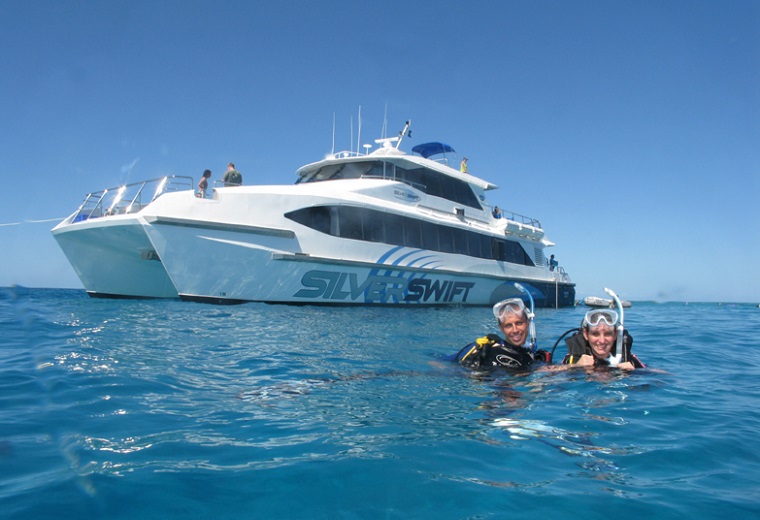 We're ready to whisk you away for a day of adventure, Silverswift is a luxury 29m catamaran designed with everything you need to experience an underwater world of colourful marine life in safety and comfort. Visit 3 sites at the Outer Barrier Reef and spend a leisurely 5 hours at play.
---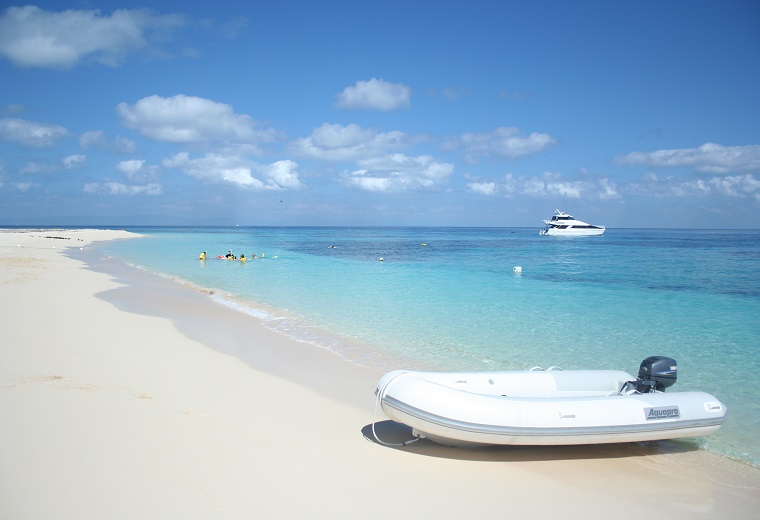 Seastar Cruises premium reef cruise combines Pristine Michaelmas Cay with the very popular Hastings Outer Reef. Small group of 35 passengers. Hot/cold buffet luncheon. An all-inclusive pricing policy. All you need to dive and snorkel is supplied
---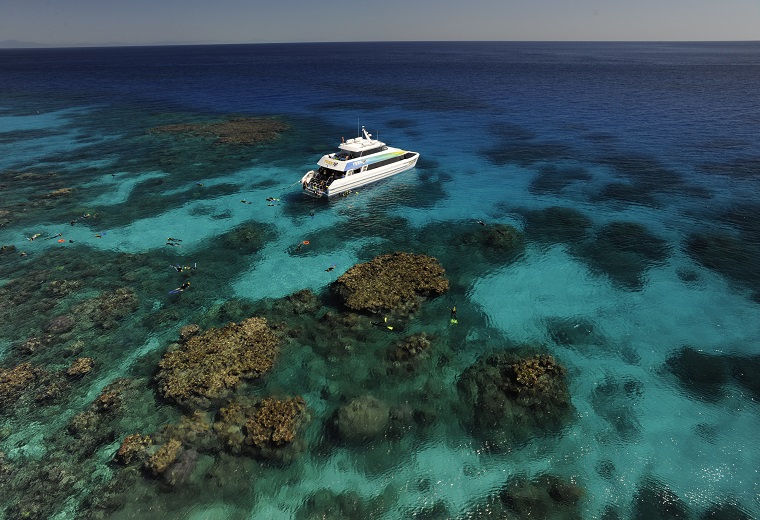 Picture yourself surrounded by magical reef gardens where the coral is pristine and the water is stunningly clear!! Whether you are snorkelling or diving, Tusa Dive offers an awesome reef adventure, at a selection of spectacular outer reef sites.
---