---
Adventure Tours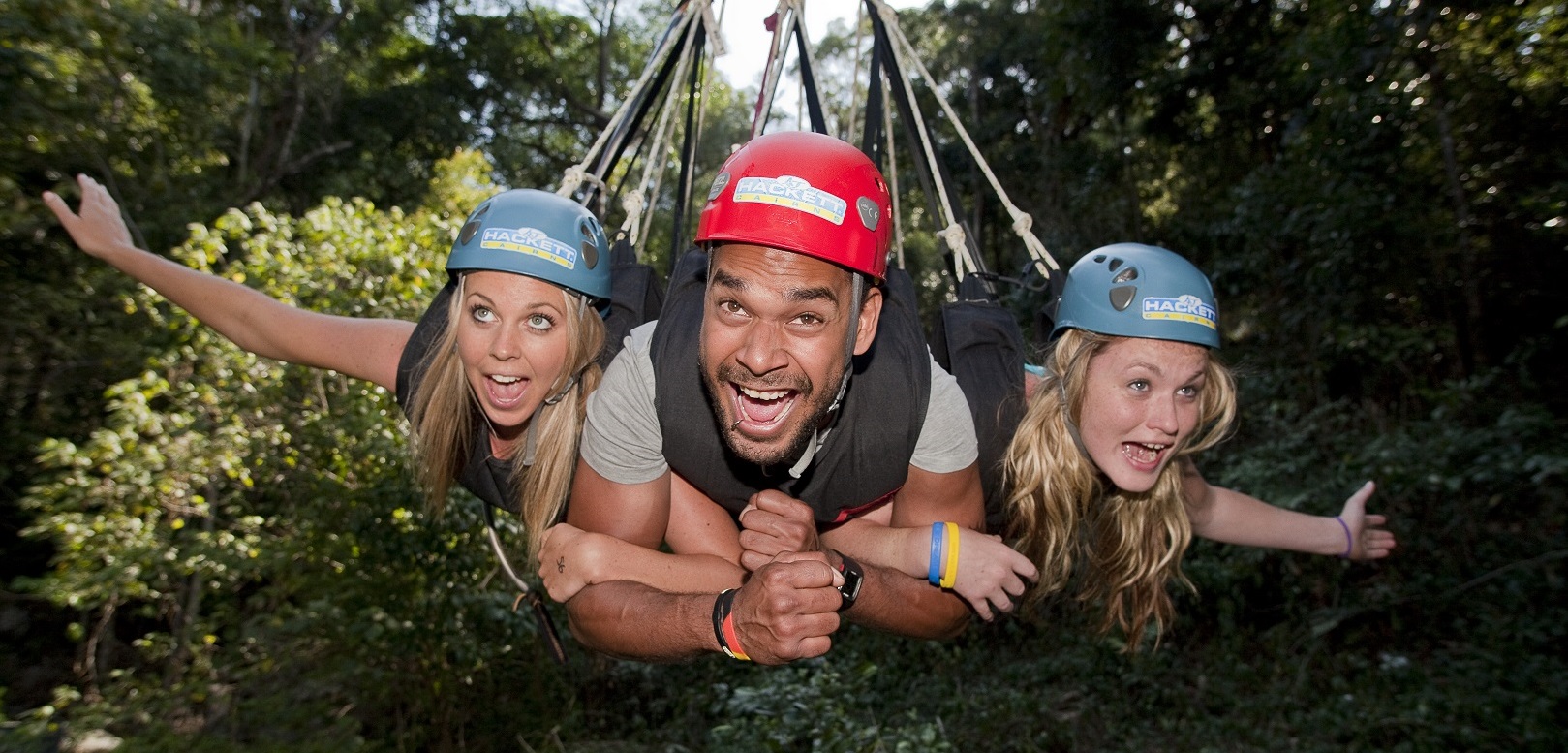 Flying on the multi-person Giant Jungle Swing and reaching speeds of up to 120kph in 3.5 seconds is AJ Hackett's way of experiencing extreme speed and acceleration together! With 1, 2 or 3 mates the Giant Jungle Swing takes you above the rainforest canopy, then with one almighty tug on the release cord, soar through the trees.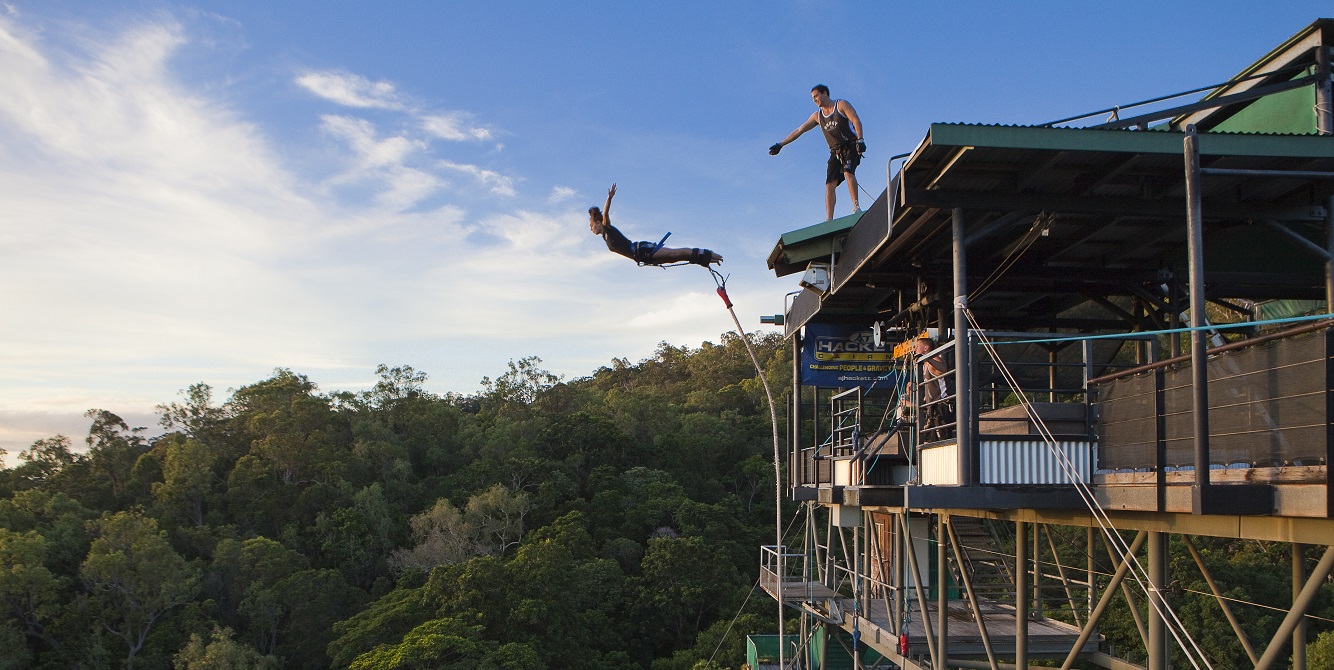 As the innovators of modern day Bungy, AJ Hackett prides itself on developing and running the world's most exciting, adrenalin pumping challenge for any thrill seeker. Set in lush tropical rainforest of North Queensland, AJ Hackett Cairns has been Bungy Jumping for almost 20 years, offering a jump menu of 16 different styles that tests even the most hardcore adrenalin junkies!
Looking for transport to AJ Hackett's Skypark ?    Why not take the worry out of transport and hire a bus and driver for private transfers to the Skypark ?
Down Under Tours has a wide range of bus sizes available for hire for full day charters or private transfers to any where you'd like to travel to in the region.
Contact our experienced groups department to request a bus hire quote 
Or click here for more information on our bus hires services