---
Bus Hire
Down Under Tours proudly upholds an unsurpassed reputation for excellence in catering to the wide and varying charter requirements of our valued clients and customers. Our comprehensive bus hire services operate throughout Tropical North Queensland, Cape Tribulation, the Tablelands, we offer complete charter services for groups exploring the many attractions of the Region.
Down Under Tours sets itself apart from our competitors with superior vehicles and exceptional customer and client service. Our fleet of 29 modern, luxury vehicles ranges from 20-seat Toyota Coasters to 53-seat touring coaches and even a specialised wheelchair-equipped vehicle. Boasting one of the highest quality, modern, and diverse fleets in Australia, Down Under Tours is sure to have a vehicle to suit your every charter need.
We continue to set the benchmark for first class customer service. Believing ourselves to be the purveyors of holidaymaker's dreams, we prefer to "go the extra yard" to deliver incomparable levels of customer care and client service. Our people are acclaimed as experts in itinerary planning and coordination of the ultimate tourism experience for groups and charters, including tour bookings, guides and accommodation.
Safety-MT Data:
Down Under Tours offers one of the most modern fleets in Australia.
To ensure maximum safety and efficiency of our fleet, Down Under Tours has installed MT Data; an advanced GPS Tracking System.
The MT Data system is fitted to more than 29 vehicles in our Cairns operation, and features of the system include:
The ability to track vehicles real-time
Accurate tracking of distances travelled on each job
Accurate fuel consumption of each vehicle
Benchmark calibrations set for 'comfortable ride' and fuel efficiency
Specific reporting of:

Hard Driving (braking, accelerating, cornering) as G-force sensors are fitted to all vehicles
Excessive idling

Immediate alert for accidents
Each driver has a weekly scorecard
In addition to the Green efficiencies provided, we are also given:

Passenger satisfaction (time and comfort)
Driver education
Driver productivity
Cost reductions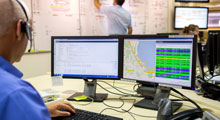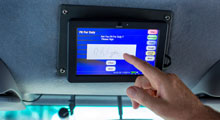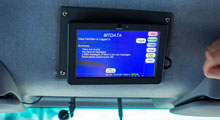 Click here to view the Group Charter Terms & Conditions
Request a Quote
Ph: (07) 4047 9004
Or submit an enquiry below: