---
Why Australia Needs a New Crocodile Dundee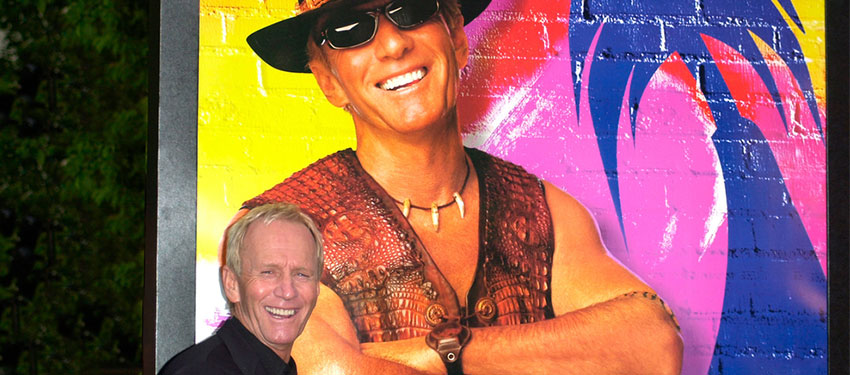 February 14, 2018
Earlier this month, the Super Bowl (American football's grand finale) aired in the United States. During the broadcast, there was a "trailer" for a new Crocodile Dundee movie, featuring actor Danny McBride as Dundee's wayward son. However, it turned out that the ad wasn't actually a trailer at all, but rather a promotion for Tourism Australia.
Since the ad first aired, many Australians have been calling for filmmakers to follow through on the promise of a new Crocodile Dundee flick, and it couldn't come at a better time. Americans are notorious for knowing little about the world outside of their own country. Nowhere is this more evident than here in Oz. A Crocodile Dundee for the modern era would reignite tourism interest in our nation and help to dispel some of the most common rumours the world over.
Not Just the Outback
It's startling just how many Americans believe that all Aussies live in the outback, hunting kangaroos and wallabies for dinner. The outback is a major part of our great country to be sure, but what most state-siders don't know is that it represents only a fraction of what Australia is all about. Obviously, it comes as quite a shock to them that most of us live in major cities not unlike their own.
Of course, we Aussies know that there is so much more to Australia than the outback and kangaroos, and it's high time the rest of the world, America included, realised that as well. Take Cairns, for example. Up here in the northern part of Queensland, we have beautiful natural wonders that are perfect for travellers on holiday.
Exciting Tours in Cairns
Here at Down Under Tours, we have a variety of exciting opportunities for visitors to make the most of their visit to the region. Cruise through the wetlands and rainforest, or spend a day at Hartley's Crocodile Adventures, where you can get up close and personal with Crocodile Dundee's namesake. You'll have the chance to see a variety of other native animals as well, including wallabies, cassowaries, turtles, water birds and more.
Certainly, no visit to this part of the world would be complete without a visit to the incredible Great Barrier Reef, and we can help you out with that as well. Whether you prefer to scuba dive or just snorkel, we have all the equipment you'll need to take in this amazing Wonder of the World. Climate change is slowly eating away at the Reef so be sure to see it while you still can!
This part of the country has so much to offer, from stunning beaches to unique wildlife, and a tour can help you see as much as possible in the time that you're here. You'll be safe all the while in the hands of an expert guide who can answer all your questions about the local flora and fauna. When you head home at the end of your trip, you'll be armed with all sorts of new knowledge about Australia to share with your uninformed friends back home.
Book Your Tour with Us Today
We would love to tell you more about all of the exciting tours we have on offer here at Down Under Tours. Reach out to us today for more information. We can help you plan your visit to the region so you can experience the true beauty of Australia and all the wonders this part of the world has to offer. Call today to start planning your trip to Oz!