---
What's on in Cairns: September 2019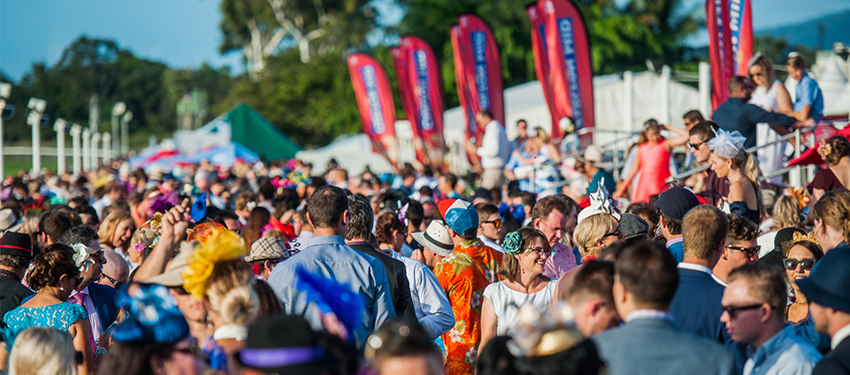 August 22, 2019
It's Spring-time again and we are ready to welcome the warmer weather and sunny days! Not that Winter ever gets really cold in Cairns, but Spring brings the warm sun without the high humidity. September temperatures range from 17° and 30° Celsius, and sea temperature is an average of 25°c so don't miss out on a trip to the Great Barrier Reef to snorkel in the warm tropical water.
Take advantage of the warm, clear days and take a unique cultural journey from coast to rainforest on a Daintree Dreaming tour– the perfect excuse to get your feet dirty, this is not your standard tour!
From markets every weekend to annual community events, there is something for everyone on this month in Cairns! Keep reading to see what's on this September.
Markets
Cairns Esplanade Markets: Every Saturday, 8am to 4pm – by the Esplanade Lagoon
Tanks Markets: Sunday 29th, 9am to 2pm – Collins Avenue, Edge Hill
Port Douglas Markets: Every Sunday, 8am to 1:30pm – Market Park, Port Douglas
Rusty's Markets: Every Friday & Saturday 5am to 6pm + Sunday 5am to 3pm – 57-89 Grafton St
Carnival on Collins – Sunday 1st
@ Tanks Art Centre & Botanical Gardens Precinct
Carnival on Collins celebrates the last day of the annual Cairns Festival with a community street party celebrating life in the tropics. With roving performers, local musicians, free workshops, over 200 market stalls and more, Carnival on Collins is the perfect way to spend the first day of Spring! To find out more, click here.
ReefBeat Music Festival – Sat 7th
@ Cairns Showgrounds
ReefBeat is back for a second year in a row for a full day of music, arts and cultural performances across three stages to support Reef Conservation. This event is 18+, so get your friends together for an awesome local festival and support a range of Reef Conservation partners. Find out more and get your tickets here.
View this post on Instagram
Ross Noble 'Humournoid'– Sat 7th
@CPAC Theatre
British Comedian Ross Noble brings his latest show 'Humournoid' to Cairns at the new CPAC Theatre. A master of improvisation and quirky stand-up comedy, if you're a comedy-lover you don't want to miss this one! Find out more and get your tickets here.
Cairns Amateurs Carnival – Thurs 12th to Sat 14th
Cairns' most anticipated social and sporting event is on again! The Cairns Amateurs Carnival isn't just about the races; there's a range of parties, events and admissions to choose from so pick an outfit and get in on the fun this year! Find out more by clicking here.
View this post on Instagram
Cairns Tennis International – Sun 15th  to Sun 22nd
Back again as a part of the Australia Pro Tour, the Cairns Tennis International will run for a week from Sept 15th to 22nd. With both women's and men's singles and doubles, if you love your tennis make sure to get down and catch a match or two! Click here for more information.
Jimmy Barnes – Sat 21st
@ Munro Martin Parklands
Aussie favourite Jimmy Barnes is bringing his latest tour to Cairns, playing both classic hits and new music from his latest album, My Criminal Record. Held at Munro Martin Parklands, don't miss out on this Oz Rock legend with supporting act Eskimo Joe. Click here to get your tickets and find out more before this sells out.
Kate Miller-Heidke – Sat 28th
@ CPAC Theatre
Australian Pop artist Kate Miller-Heidke comes to Cairns with her latest tour hot off the heels of placing in the Top 10 of the Eurovision Grand Final in May this year. With her iconic voice and musical meld of indie-pop, folk and opera, Kate Miller-Heidke is a talent you don't want to miss! Find tickets and more information by clicking here.