---
What's on in Cairns: September 2018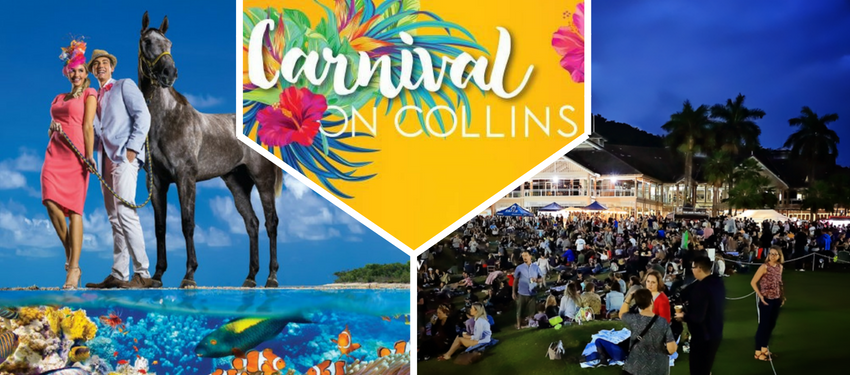 August 23, 2018
What's on in Cairns: September 2018
Winter is officially over and we are starting Spring! The season change starts to slowly bring back some warmer weather – the average temperature ranges from 18 to 29°c. Some days can be a bit cooler or even hotter, rainfall in September is minimal. This makes it the PERFECT time to visit the Great Barrier Reef with beautiful days and comfortable water temperatures. Click here to see some amazing Great Barrier Reef tours – maybe visit Green Island, or spend a day on the Outer Reef!
If you're thinking of visiting the tropical rainforest, you're in luck! While the weather warms up a bit, the humidity is still nice and low compared to Summer so it will be a pleasant experience without too much sweating! Head to the ancient Daintree Rainforest & famous Cape Tribulation with Down Under Tours to discover this heritage-listed area!
Markets:
As always, Cairns has some fantastic markets on every weekend! From local crafts to fresh local produce, it is definitely worth checking out at least one sometime!
Cairns Esplanade Markets: Every Saturday 8-4pm
Port Douglas Markets: Every Sunday 8am to 1:30pm
Rusty's Markets: Every Friday 5am-6pm, Saturday 5am-6pm, & Sunday 5am-3pm.
Tanks Monthly Markets: Sunday Sept 30th
Carnival on Collins: Sunday 2nd  – Fathers Day!
9 am – 3pm @ Tanks Art Centre & Cairns Botanical Gardens Precinct
An annual event that is part of the Cairns Festival, Carnival on Collins is a street market celebration with performers, live music, free workshops, market stalls and more! This free event falls on Father's Day, so it's a great way to start the morning with the family. Find out more information and see a list of all the day's events by clicking here.
Cairns Amateurs Carnival – Thursday 6th to Sat 8th
Cairns' biggest social event is on again for 2018, with a number of events over three days! Starting Thursday with the Ladies Fashion High Tea and the Presidents Welcome Cocktail Party, the ANZ Cairns Amateurs Ball on Friday evening and the races are on Friday and Saturday with a number of packages available for both days! Fashion, food, fun and entertainment – The Cairns Amateurs Carnival is always on the calendar for many of the locals, so make sure to start planning your outfit now. Find out all the details you need on their website by clicking here.
Cairns Tennis International – Saturday 15th to Sunday 23rd
Cairns International Tennis Centre
The Cairns Tennis International is back with the Men's tournament from the 15th-23rd, and the Women's from 16th-23rd. Entries close on August 30th, so keep an eye on their website by clicking here for more information closer to the date.
Sheppard – Sunday 23rd
Starts 7:30pm @ Tanks Art Centre – Tank 5
Brisbane band, Sheppard, are coming to Cairns for one night only. The chart-toppers rose to fame with multi-platinum hits 'Geronimo' and 'Let Me Down Easy' and they are touring to celebrate their #1 album 'Watching The Sky'. Find out more info and get your tickets here!
Meet Eat Repeat in Paradise 2: Saturday 29th
12pm – Late @ Paradise Palms
Tropic Now's foodie festival is back at Paradise Palms! This Saturday afternoon event starts at 12pm and goes until late. If you're an AFL fan you're in luck – there will also be a big screen for the AFL Grand Final so you won't miss any of the action! Entry is $5 per person at the door & kids under 13yrs free. Keep an eye on their Facebook event page to find out more information like food vendors as they are announced.