---
What's On In Cairns: November 2017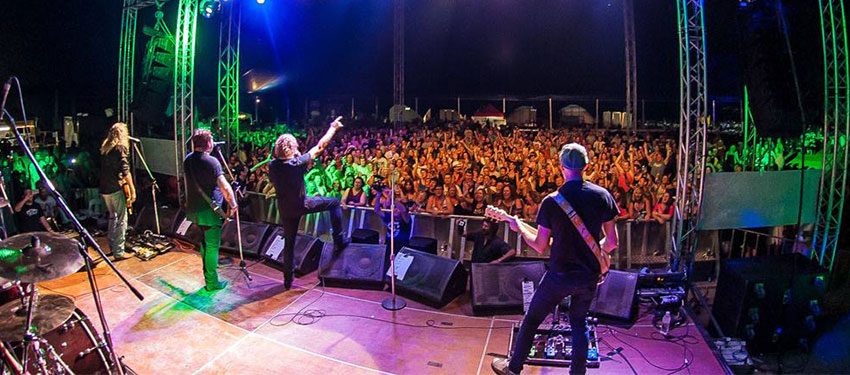 June 28, 2017
What's on Cairns: November 2017
November is right at the end of the most oppressively humid season in Far North Queensland. The wet season is almost upon us and the air is thick with moisture. However, you shouldn't let that put you off, as November is also the best time of year to visit the Great Barrier Reef. The annual coral spawning means that colours are the most vibrant, the fish are the most active and the water is more alive than any other time of year. Temperatures during the day hover around 30°C while temperatures at night rarely dip below 20°C. This means you'll barely even need to bring a jacket. Being as it is such a fantastic time of year to snorkel and dive, November events in Cairns are a bit light, but there are still plenty of things to do.
Dive the Great Barrier Reef, Anytime
A trip to Cairns is not complete without a quick (or long) visit to one of the most incredible natural wonders of the world, the Great Barrier Reef. It's the world's largest living organism and there are many different ways to explore and experience the reef. Check out our top tips for diving the reef before you go and browse a great range of tours for various budgets here.
Mission Beach Aquatic Festival, 4 November 2017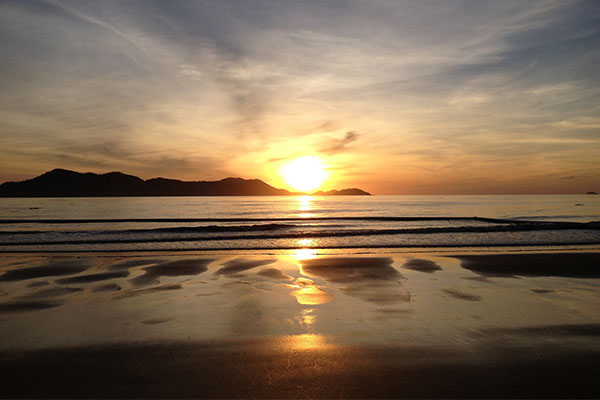 Mission Beach on the Cassowary Coast is a smorgasbord of natural wonders, from vibrant reefs to tropical rainforests, picturesque mountains and pristine beaches, wetlands and islands, there's almost too much to see. The Mission Beach Aquatic Festival celebrates this incredible destination showcasing all of the attractions and activities they have to offer, including sky diving, white water rafting and tinny races as well as a whole host of family events, markets and stalls, rainforest walks and local entertainment. The annual event is free and family-friendly, held along the Porter Promenade at various locations. Find out more here.
Airlie Beach Festival, 10 – 12 November 2017
Located in the small coastal town of Airlie, renowned for its vibrant nightlife, the Airlie Beach festival features an exciting lineup of artists from all over the place. Amongst the eclectic lineup are Sneaky Sound System, Kate Ceberano and Shannon Noll. There are also a number of lesser known acts, such as the Swine Club, Hillbilly Goats and Lily and King, plus many more.

The 74 bands will be playing in several different venues around Airlie across three days. Tickets range in price from $137.20 for one day to $254.50 for the whole three day festival. For more information and to book your tickets, check out their website.
Esplanade Markets, every Saturday
Set against the beautiful Cairns waterfront, the Esplanade markets operate every Saturday between 8am and 4pm. The markets showcase a selection of locally produced and handmade products, such as leatherwork, jewellery, homewares, clothes, pottery and skincare products. Enjoy lunch with one of the free barbecues available in the area and let the kids run off some steam on the local playgrounds. For more info, click here.
Botanic Gardens Basketry, 25 November 2017
This is your last chance to join the saltwater basketry group at the Cairns Botanic Gardens visitor centre for a morning of basketry and other weaving craft. If you've always wanted to learn how to make your own baskets out of plants and other natural products from the gardens then this is your chance. All skills levels are welcome and entry is free. Find out more, here.
Tanks Market Day Series, 26 November 2017
Held on the last Sunday of the month, the November Tanks Market Day is the last one for 2017. The monthly markets are a unique slice of tropical culture, held on the leafy promenade of Collins Avenue. Stallholders offer an interesting blend of arts and crafts, fresh produce, vintage clothing and natural health products, all developed locally. Check out their website for more information.
If you're looking for more things to do in Cairns, like Cape Tribulation Tours, Kuranda Tours, or other Cairns Tours, just click to our home page to start finding your ultimate North Queensland adventure.