---
What's on in Cairns: June 2018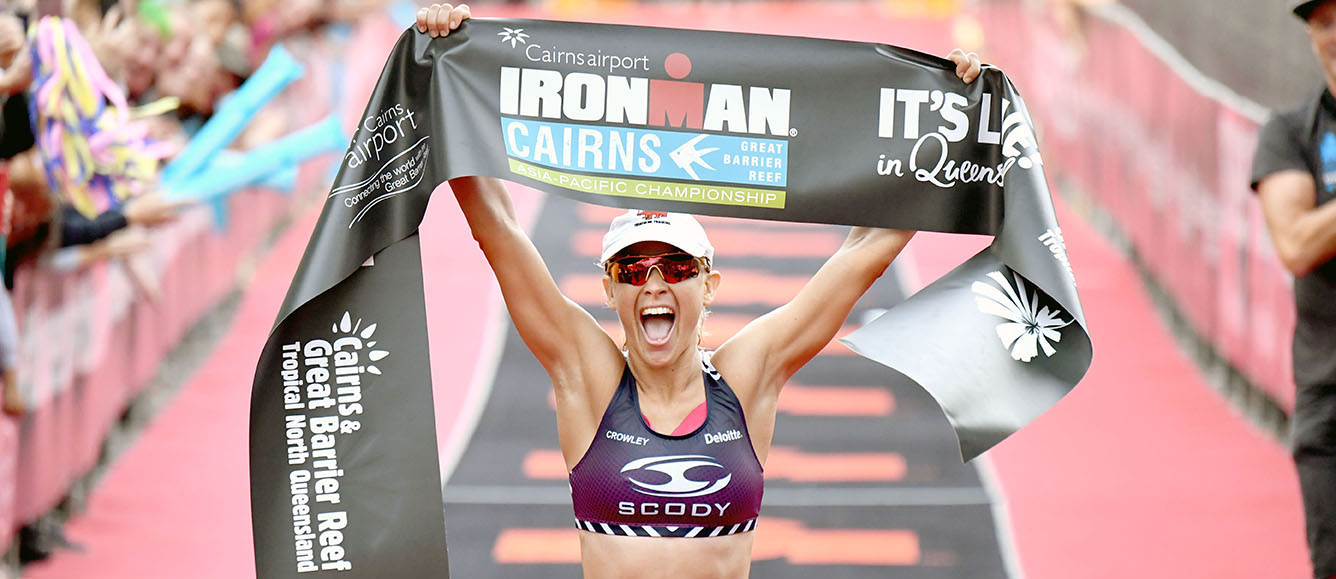 May 28, 2018
In June, we welcome Winter and the start of the FNQ Tourism season! The Cairns temperature in Winter usually ranges between 18°c to 27°c which is a bit chilly for the locals but perfect for visitors looking to escape their colder climates. The nights can get just a little cooler as we get closer to July, but the days are beautiful with minimal rain forecast throughout the season.
The average sea temperature for June is usually about 25°c, so a trip to the Reef is still a must do! Check out our Great Barrier Reef tour options here
Being our peak tourism season, the region will be bustling with people seeking the warmer weather – so make sure to experience what Cairns has to offer by checking out the Rainforest as well.
Keep on reading below to find out what is happening in Cairns this month!
Local Markets:
Tanks Art Centre Markets – Sunday 24th June 9am-3pm at The Tanks Art Centre & Cairns Botanical Gardens, Edge Hill
Cairns Esplanade Markets – Every Saturday 8am-4pm near the Lagoon, Cairns Esplanade
Port Douglas Markets – Every Sunday 8am-1:30pm at Market Park, Port Douglas
Palm Cove Markets – Sunday 3rd June 8am-2pm at Williams Esplanade, Palm Cove
2018 Pro Bull Riders Cairns Invitational – Sat June 2nd
Hosted at the Cairns Convention Centre, PBR is back for another year. This year will have twenty-two riders fighting to hold on for 8 desperate seconds in this night of bull riding. Three hours of action starts at 7:30pm on Saturday June 2nd – find your tickets on Ticketlink before they sell out!
Dan Sultan's Killer Solo Tour – Sat June 2nd
Melbourne musician and ARIA Award Winner, Dan Sultan brings his solo tour to Cairns at the Tanks on Saturday June 2nd. With a decade-long catalogue of hits, this intimate show is just Dan, his piano and his guitar. Be sure not the miss this one – find your tickets now!
Cairns ECOfiesta 2018 – Sun June 3rd
Cairns ECOfiesta is back again – Sunday June 3rd at the Cairns Cruise Liner Terminal from 10am to 7pm. This event is a community favourite – showcasing amazing and innovative ways you can help the environment and become more eco-friendly. There will be a Clothes Swap Station, delicious food & drinks, an amazing line-up of local live musicians and more! Find out more about the event here
 Shine It Up – Sun June 3rd
Jackie Gillies – one of Australia's highest profile Psychic Medium's and star of The Real Housewives of Melbourne – is coming to Cairns Convention Centre on Sunday June 3rd. Her Shine It Up tour focuses on inspiration, self-empowerment and motivation. Tickets for this unique event can be found here.
The Whitlam's 25th Anniversary Tour – Fri June 8th SOLD OUT
The Whitlam's are bringing their anniversary tour to The Tanks Art Centre on Friday June 8th to celebrate 25 years of music including six albums. Back to their show roots, The Whitlam's will deliver their classic sound and set that they are famous for. Unfortunately tickets have SOLD OUT quickly, so be sure to subscribe to Ticketlink's newsletter so you don't miss out on your favourite shows in the future.
Cairns Airport Adventure Festival – Thurs 7th to Mon 11th June
The Cairns Airport Adventure Festival runs from Wednesday 6th to Monday 11th of June and is jam-packed with of exciting events! Click here for the full run down of the events schedule.
The Quicksilver Reef Swim is on Thursday 7th of June where entrants get to compete and swim in the sparkling water of the Great Barrier Reef off Green Island. With either a 1.5km or 3km swim, this is surely one of the most beautiful swim race locations.
The Cairns Post Bright Night Run is an event for everyone on the evening on Thursday 7th of June! Dress in neon colours and bring the family down for this fun run event on the Cairns Esplanade. There will be glowing lighting along the course with a great atmosphere to get involved with.
McDonald's IRONKIDS Triathlon is on Saturday 9th of June along the Cairns Esplanade – a fun and encouraging event for all! Head down to cheer on the kids as they swim the Lagoon, ride the Esplanade and run the boardwalk.
Sunday 10th of June hosts the main events – the IRONMAN Cairns and the IRONMAN 70.3. The day begins in Palm Cove with the swim leg, then the bike course along the scenic Captain Cook Highway before the final leg which is a run on the Cairns Esplanade. The best place to cheer on the competitors and get in on the action is to head to Cairns Esplanade to watch the end of the cycle leg and cheer on the runners. You can also watch the swim in Palm Cove, however it is early, very busy due to limited space, and may be affected by road diversions from the course. The IRONMAN has a 3.8km swim, 180km ride and 42.2km run. The IRONMAN 70.3 is half of that; with a 1.9km swim, 90km ride and 21.1km run. The athletes and competitors train extensively for this day, so make sure to head down and cheer them on on the day!
The Ten Tenors 2018 – Tues June 12th
The Ten Tenors return to Cairns Convention Centre this June 12th with their 'Wish You Were Here' show. This internationally renowned group will perform songs from their number 1 album, as well as their unique renditions of classic hits. Find your tickets now before you miss out!
Body, Mind & Soul Market Day – Sun June 24th
This year celebrates the 13th annual Body, Mind & Soul Market Day – this free market day event is held at the Tanks Art Centre with over 180 stalls to browse and amazing musicians to entertain.  Find out more about this event by clicking here.
Vera Blue – Fri June 29th
Coming to Cairns for the first time, Vera Blue is one of Australia's most exciting new artists! Playing sold out national and international tours in 2017 & an ARIA nominated debut album, Vera Blue is certainly a voice not to miss as this artist will only get bigger! Click here to get your tickets before they sell out.