---
How to Make the Most of 2017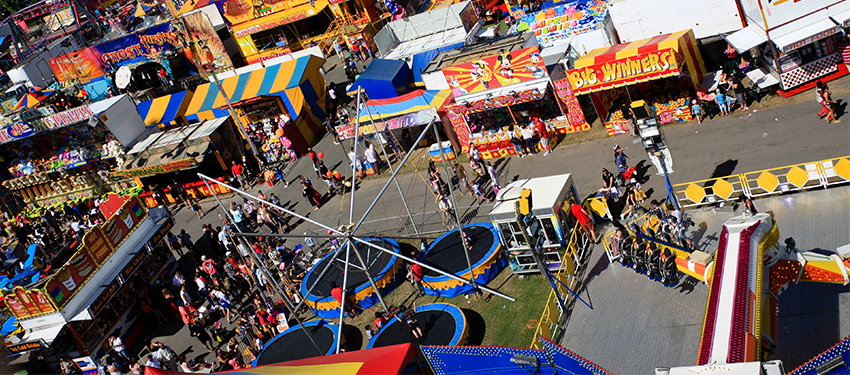 January 31, 2017
Whether you are wanting to lead a fulfilling year by pursuing a career or focusing on family – it's definitely a time to start thinking about expanding your horizons.
Cairns, the gateway to the Daintree Rainforest and Great Barrier Reef is your ticket to a fun and exciting year!  Whether you want to dance the night away or sample culinary delights from world-famous Chefs – the Cairns area is definitely where you want to be!
Take a look at these upcoming events to help you make this year truly unforgettable!
January
Cairns Chinese New Year Festival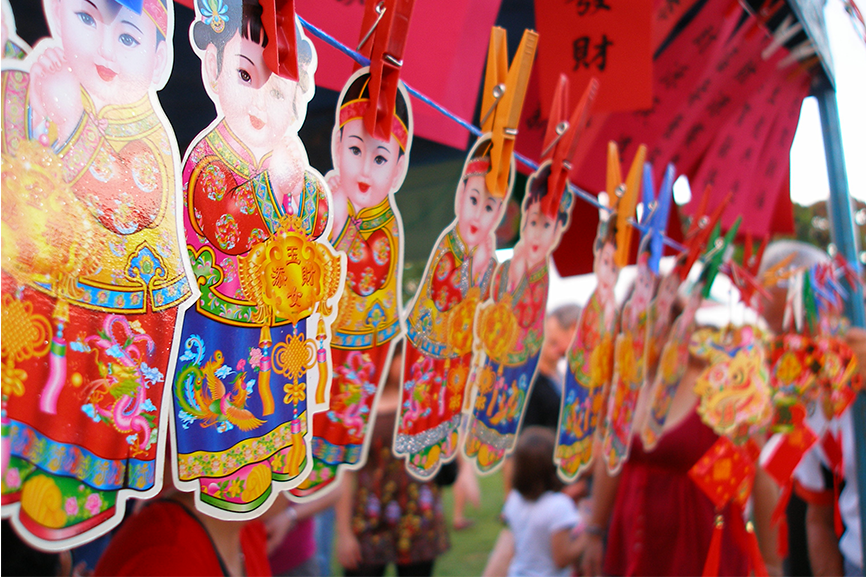 When it's on: 20 January-4 February
Chinese New Year in Cairns is an event that has grown every year in Cairns, thanks to the relationship between Cairns and China via its sister city Zhanjiang.  Come along to enjoy events such as fireworks (held on the 27th) or the popular Chinese Street Festival (held on the 4th February).  Among other events come along to enjoy traditional performances, drumming, Chinese food and amazing Lion dancing.  A colourful event that is sure to entertain both young and old – it's definitely worth putting on your calendar.
Tip: Check out the Chinese gardens on Greenslopes Street to learn more Cairns partnership and celebration of sister city Zhanjiang.
February
Rufus – Full Bloom Regional Tour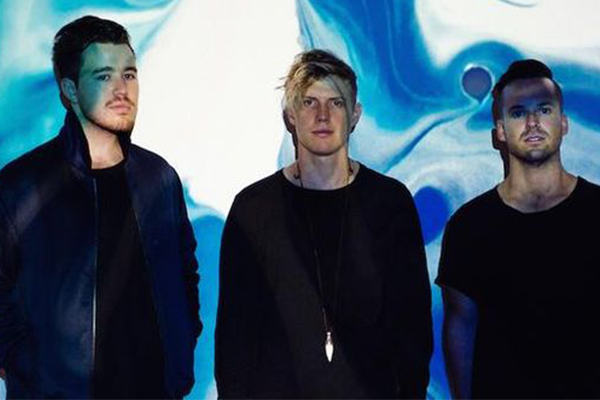 When it's on: 24 February
Still flying high from five fantastic ARIA nominations in 2016 – Rufus is hitting the road again to make sure they have a chance to perform to any fans who missed their sold out tour in 2016.  Come along for a night of music you're sure to rock out to!
Tip: As their performance has an R15 restriction, make sure you organise babysitters in advance.
March
Suzi Quatro Leather Forever Encore Tour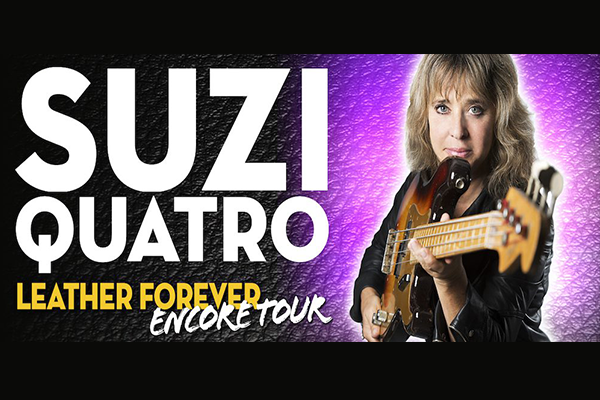 2nd March
For one night only, the amazing Suzi Quatro will dazzle audiences with a two and a half hour performance. Bringing to the first half of the show;  Andy Scott from The Sweet on guitar and vocals, and Don Powell from Slade on drums – the trip will perform as QSP initially.  In the second half of the show, Suzi will be supported by an eight-piece band while performing all her famous hits!
The Living End – Staring Down the Highway Regional Tour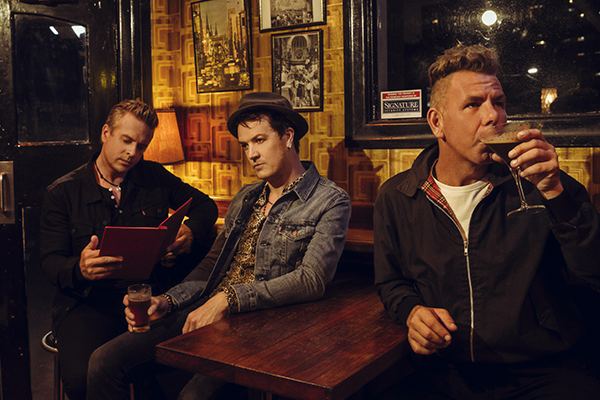 When it's on: Thursday 23 March
Fresh back from their five-year hiatus, icons of Australia Rock are set to bring a truly unforgettable performance to the Tanks!
April
Spiderbait – Ivy and the Big Apple's Live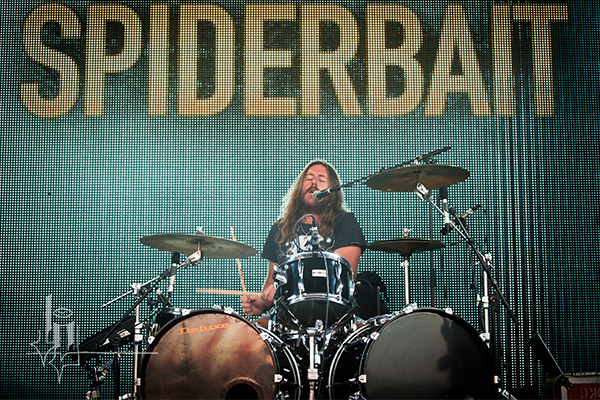 When it's on: Saturday 1 April
Playing their most celebrated album – Ivy and the Big Apple's in its entirety – book your tickets to rock out with the celebrated and Australian Rock staple – Spiderbait!
An Evening With The Waifs, The 25th Anniversary Tour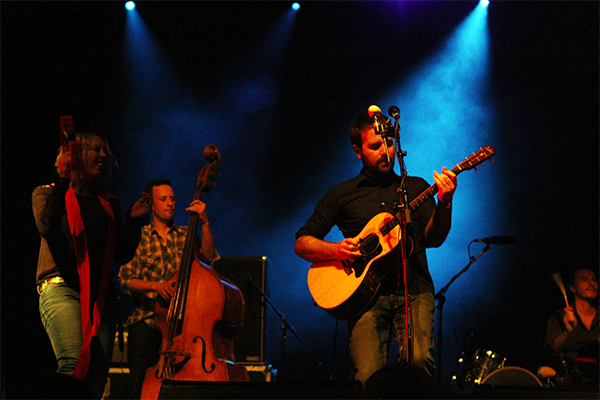 When it's on: 9 April 2017
Spend an evening with rock favourites, The Waifs at Munroe park as they celebrate the release of their new album – Ironbark
May
Port Douglas Carnivale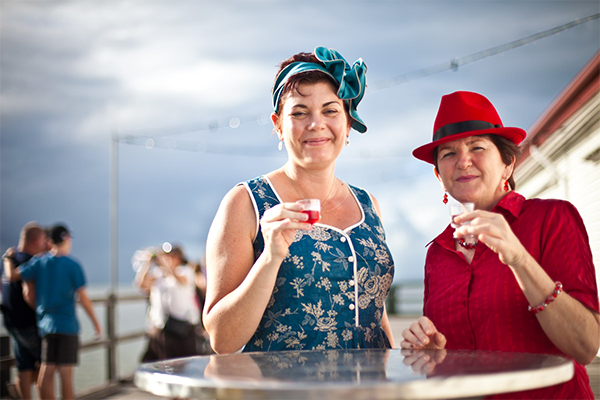 When it's on: 26-28 May
A jam-packed event held just an hour away from Cairns City. A fun mix of food and entertainment, enjoy events such as the popular street parade and long paradise lunch (held on the 26th May).  Make it a weekend trip and stay for the Beach day where you will get to experience several talented artists make sand sculptures, enjoy roving entertainment, market stalls and kids activities.
Tip: Check out the Carnivale website for behind the scenes information and new events as they become available.
June
Cairns Airport Adventure Festival
When it's on: 4-12 June
A truly action packed week that is sure to get your blood pumping!  Catering to all ages (and skillsets) Cairns Airport Adventure festival caters events such as the formidable Ironman challenge to the newly famous Mcdonald's Ironkids Challenge.
Tip: As they say aiming towards a goal is 80% of the battle with keeping to those New Years Resolutions, why not direct your fitness goals to take part in one of these brilliant events!
July
Cairns Indigenous Art Fair
When it's on: 14-16 July
Moving beyond a fabulous art fair, Cairns Indigenous Art Fair has become a worthy platform for Indigenous people to share their culture with the community.  Come along to see fantastic performances, live theatre, fashion and much more!
Cairns Show
When it's on 19-21 July
Needing no introduction, Cairns show is a fantastical celebration of whimsy.  Whether you want to enjoy many famous rides, try your hand at one of the many sideshow games or take a look at the many stalls and performances on offer – Cairns Show caters to everyone, both young and old!
Tip: Prebook your tickets to enjoy a discounted rate!
August / September
Taste Port Douglas
When it's on: 11-13 August
Taste of Port Douglas has foodie's flocking from around the world.  Come along to experience a range of master classes, delicious food trails, celebrity chef dinners and much much more!
Tip: Bring your appetite and don't forget to have those hashtags ready to go!
Cairns Festival
When its on: 25 August-3 September
A colourful and vibrant event that celebrates the wonderful city of Cairns and the tropics!  Enjoy events from spectacular Fireworks displays to beautiful light projections stationed around the City Centre.  The event ends with a grand parade that is sure to bring a smile to your face!
October
Rugby League World Cup Cairns 2017
When its on: Sunday 29th October – Saturday 11th November
Experience truly unforgettable world-class rugby with the Rugby League World Cup in October.  With small island nations such as Samoa and Tonga taking on Scotland as well as two yet to be qualified teams down at Barlow Park in Cairns.  Definitely, a must see experience!
November / December
Yet to be announced!
With these fun and interesting events, you are sure to make this year extraordinary!  For more exciting places to visit  don't forget to visit the fantastic team at Down Under Tours  who are going to help you not only keep those worthwhile resolutions – but are going to help you create fantastic memories that you will cherish for years to come!